More Photos from January '03 Road Trip 🔗
In January 2003, I hit the road and headed west. Some photos from that trip are shown below.


---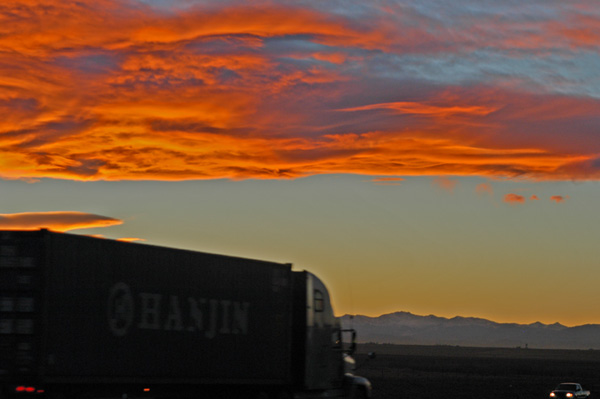 I-70 heading west as the sun sets, just as the Rocky Mountains begin to rise out of the ground, after hundreds and hundreds of miles of plains.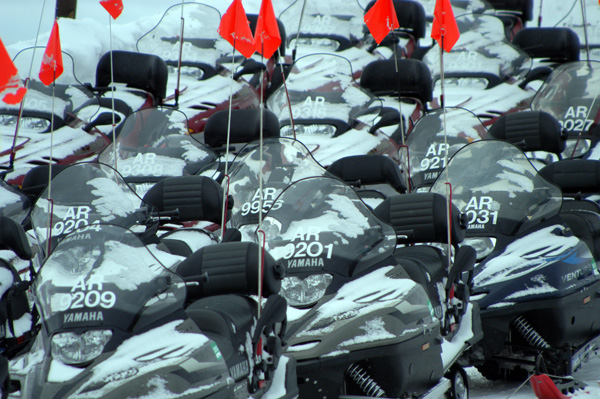 A couple days later, a pack of snowmobiles lies in wait at Vail Resort.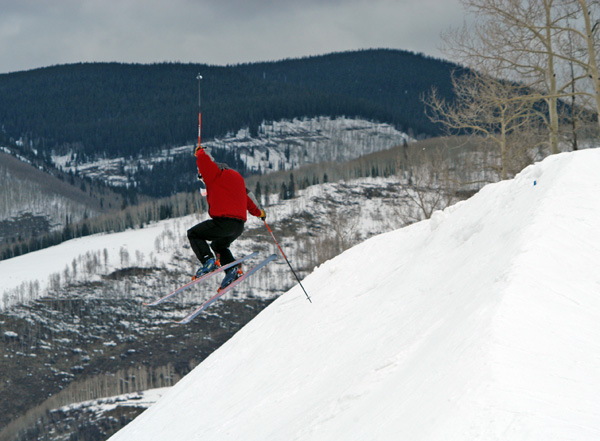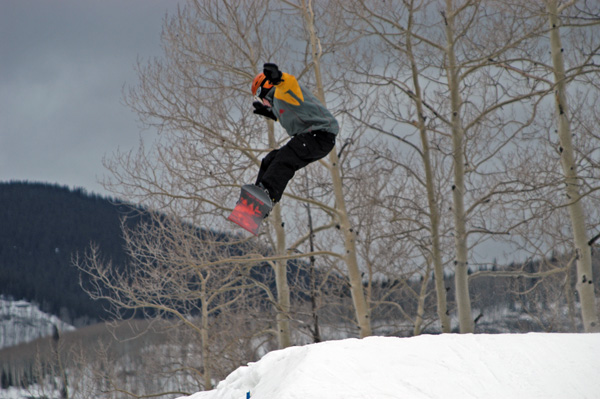 A skier and snowboarder catch some air.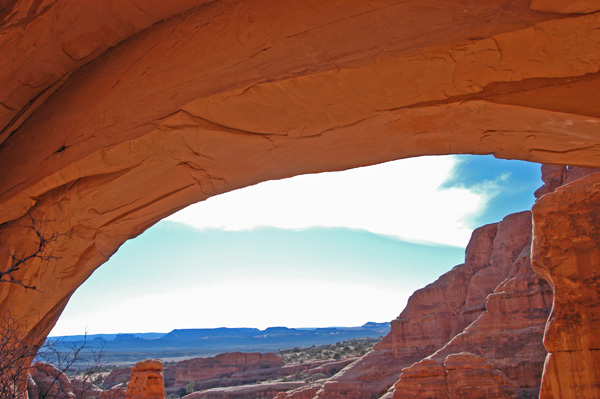 A shot of Tower Arch at Utah's Arches National Park. Tower Arch is one of the most inaccessible arches in the Park. To get to it, you must first drive along Salt Valley road, an unpaved and rutted road that goes along Salt Valley Wash. Eventually a turnoff from the road arrives at a trailhead. The hike was a bit rough, because by this point in the trip, I was coming down with the flu pretty bad. While hiking to the arch, I made a wrong turn and nearly walked off a cliff. I had to backtrack a mile or two. Trails at Arches are marked by cairns, small piles of rocks scattered along the trail. It can be easy to miss one.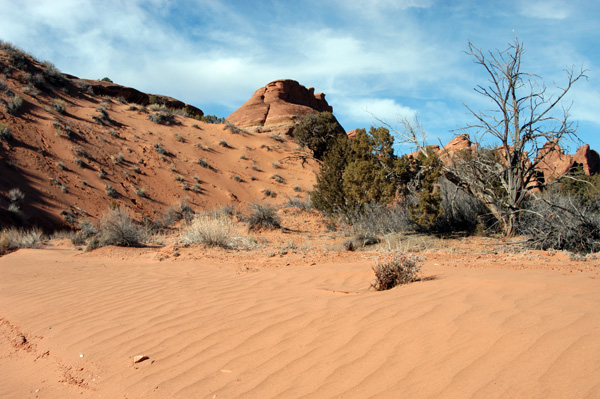 A shot on the way to Tower Arch.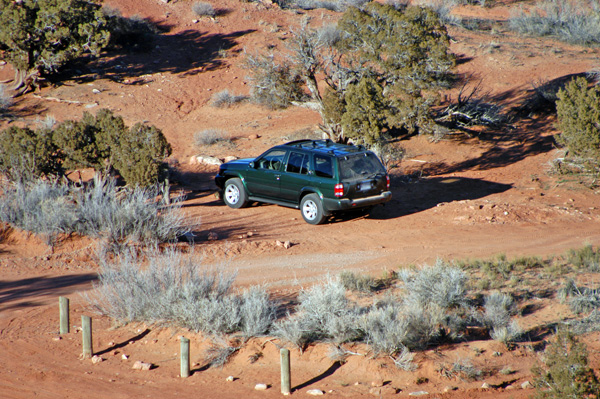 The trailhead.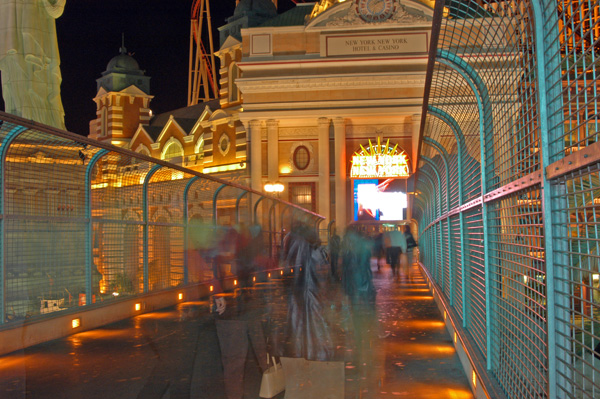 Onward to Las Vegas. This is a shot of the pedestrian bridge above the strip, connecting the MGM Grand with the New York New York casinos.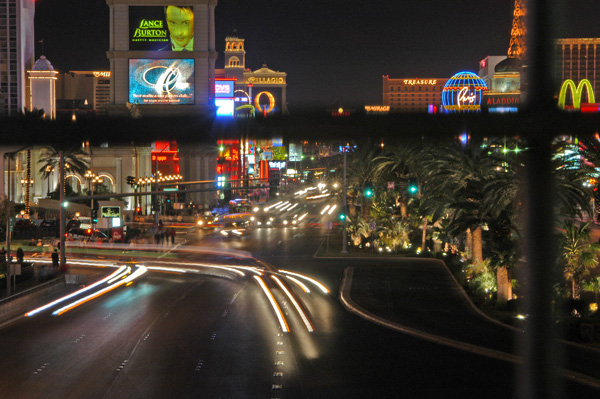 Another night shot. (Gotta take night shots in Vegas.)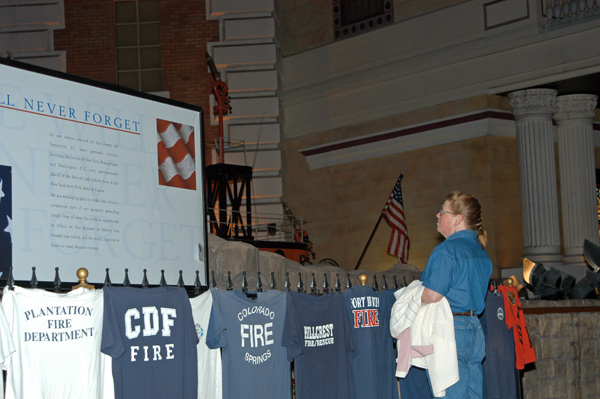 By the New York New York casino, a memorial had been set up honoring the firefighters that died on September 11, 2001. Shirts from fire departments across the country were left at this memorial. I like this shot because it captures a quiet moment in an otherwise bustling city.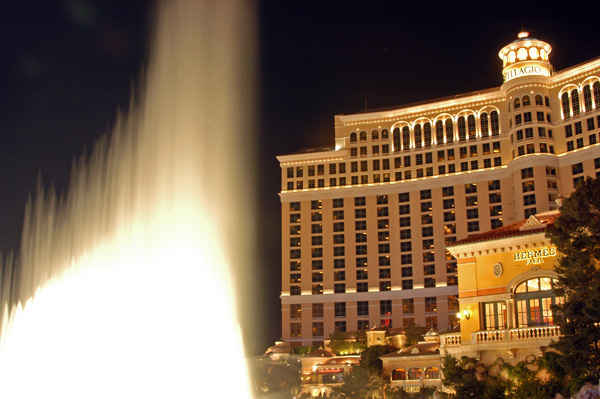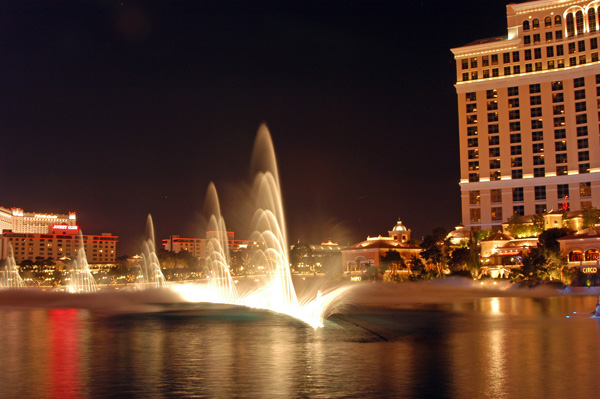 Two shots of the Fountains at Bellagio.