About M. Scott Smith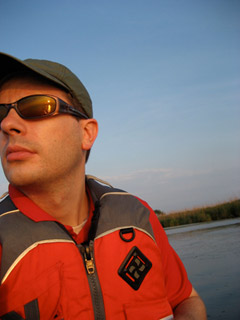 Hi there.
I'm Scott.
And this is my blog.
Within this blog, you'll find an eclectic collection of words and images, posted on a regular schedule. (That regular schedule? Um, annually, it seems.) Recent entries consist primarily of photos I've shot while going on adventures.
I do enjoy going on adventures, but that requires a steady paycheck, and I'm fortunate to get paid for doing things I love. In real life, I'm a computer scientist and researcher, pushing the bounds of on-line collaboration and social networking and developing technologies that bring diverse communities together. I've created award-winning systems that lots and lots of people use every day. It's a pretty awesome day job.
My passion for technology and connecting people began at an early age. At the ripe age of 13, I was running an electronic Bulletin Board System on an Apple II+ using a 300-baud modem. I was captivated by the discussions it enabled, even though the discussions were IN ALL UPPER CASE (lower case, and therefore calm discourse, wasn't invented until the Apple IIe.) I began writing and publishing newsletters on topics such as computers. These were read primarily by family members, and only out of pity after my incessant pleading.
After becoming an avid downhill skier in college, I began distributing a newsletter via e-mail and Usenet to other avid skiers, sharing news and firsthand reports for Whitetail Resort, where I had a season pass. The scope gradually expanded to the entire Mid-Atlantic region (and beyond), and made the jump to the Web in the mid-90s, morphing into DCSki.com. Today, DCSki is the most popular on-line winter sports publication and community in the Mid-Atlantic. DCSki is a side hobby that blends many of my passions: programming, design, journalism, outdoor recreation, and photography.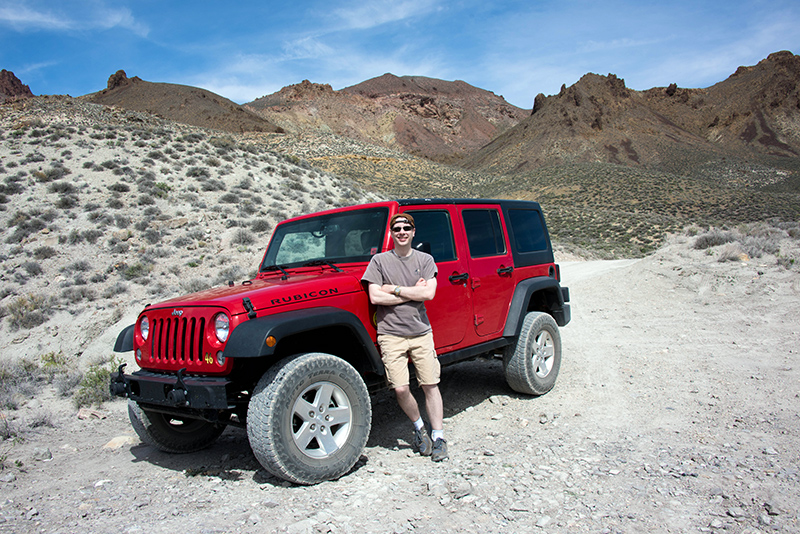 Exploring the backcountry of Death Valley National Park.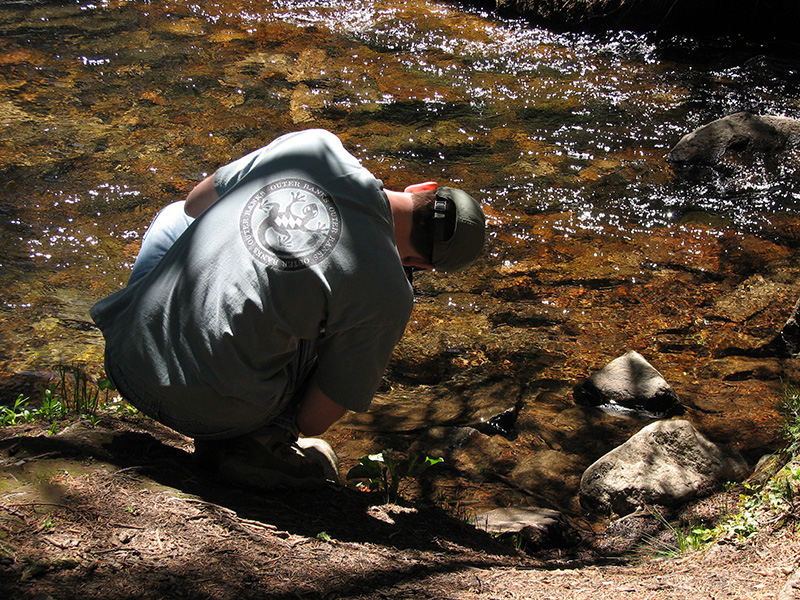 Me, taking a photo at Rocky Mountain National Park. Nobody ever said photography would be comfortable.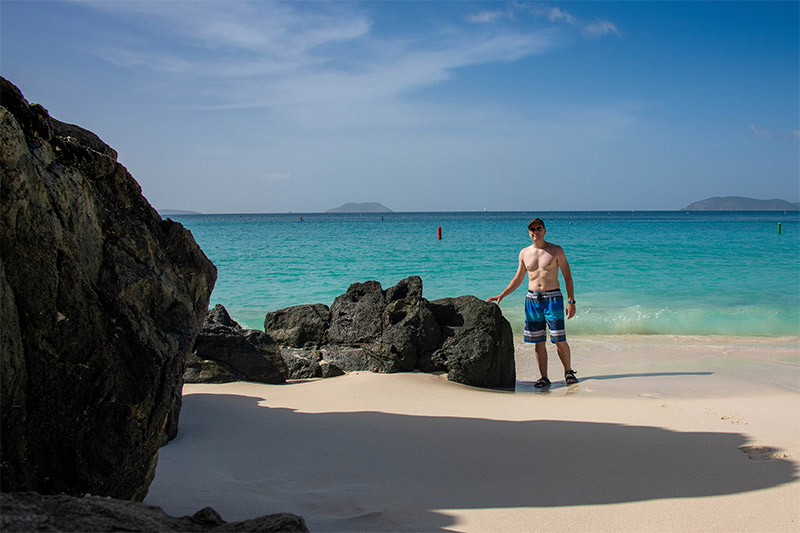 A recent trip to Virgin Islands National Park, where I definitely did not get sunburned.
I love exploring the outdoors, whether it's on foot, on skis, on a mountain bike or in a kayak. This shouldn't be a surprise; I grew up with the Rocky Mountains as my backyard and playground. Drop me into a National Park and I'm a happy camper. Hand me a camera and I'm even happier. Rudely snatch the camera back and I'll glare at you with a look of scorn. I mean, why would you give me a camera only to take it right back? #rude.
I also love to travel. Road trips are my favorite, and I've traveled to every continental state except North Dakota, which I'm fairly certain does not really exist. (I'm confident this can be proven with science.) While I've explored my favorite parts of the United States in great depth, I'm not much of a world traveler (yet), although two three trips to Switzerland leave me pining for more, and I've begun to sample different Caribbean islands like hors d'oeuvres, a word that I definitely nailed the spelling on the first time. Iceland and Nova Scotia are in my sights, too. I long to ford a fjord or two.
I like to zig when others zag. For example, I find few things more compelling than exploring the mountains and deserts of Utah in the dead of winter, when nobody else seems to be there.
I have little tolerance for boredom. There are too many things to learn and do in life, and nowhere near enough time to do them all.
I was once in a (sort of real, but not really) rock band called More Toys than Talent, where I played keyboards. Somehow we put together an original CD. I'm pretty sure the only tangible evidence that this band existed is hiding at this long-forgotten web site. (Fortunately, all of us did keep our day jobs, allowing us to secure our financial futures.) Looking at this web site, I am now aghast that I used Comic Sans (Comic Sans!) in the CD cover design. And not even ironically.
After never being professionally trained on the piano, I decided to try my hands (picks?) on the electric guitar, even going as far as to take weekly lessons (courtesy of a very, very patient instructor). I look forward to one day being able to shred the guitar and not my fingers.
More recently, I've fallen under the spell of (dual) home ownership, where I'm constantly finding aspects of my house(s) that require renovation, painting, or other forms of improvement / time/budget depletion.
Feel free to drop me an e-mail. You can find my address here.