Some Saturday Night Creative Photography 🔗
I decided to take a brief break from working tonight for some creative photography. This also provided the opportunity to fool around with a new macro lens I hadn't played with yet.

I'll be taking a photography trip to western national parks this fall, and have been trying to think of creative shot opportunities that stray beyond the traditional "postcard shots." One idea that's been bouncing around my head is to juxtapose modern life with rustic wilderness. For example, I have in mind a shot that shows the Grand Tetons on a laptop screen, with the laptop floating in front of the actual Grand Tetons. With the right perspective and framing, it would look like the Tetons blend directly from real life into the laptop screen.

So I did a quick experiment tonight using this concept. The result works, I think: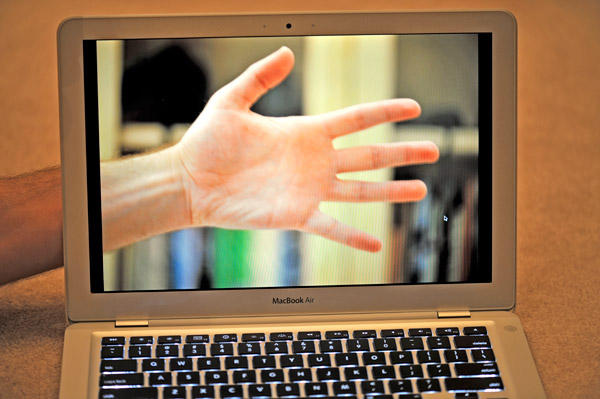 And now some macro shots. Who doesn't have an endoskull sitting around?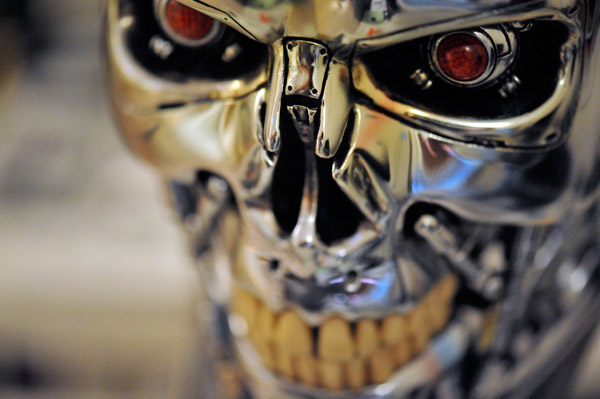 Cool, sure, but let's apply some creative lighting. This next shot used a long exposure with red and blue lighting effects applied.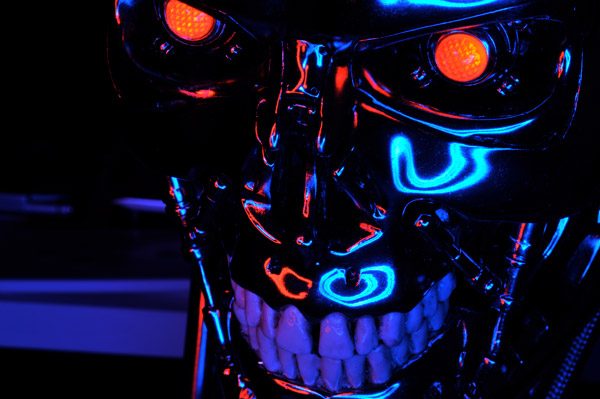 Another macro shot.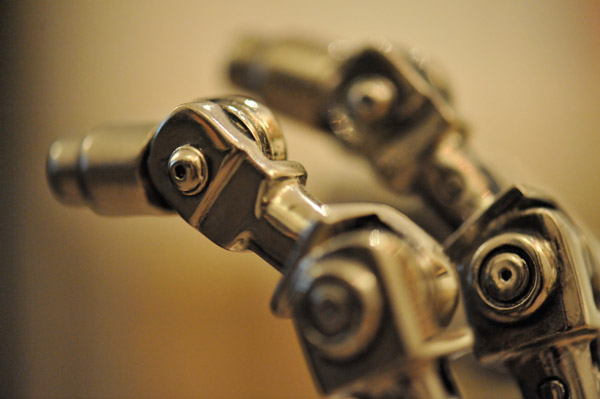 And now some painting with light -- another technique I plan to experiment with out west. This next shot also counts as a self portrait.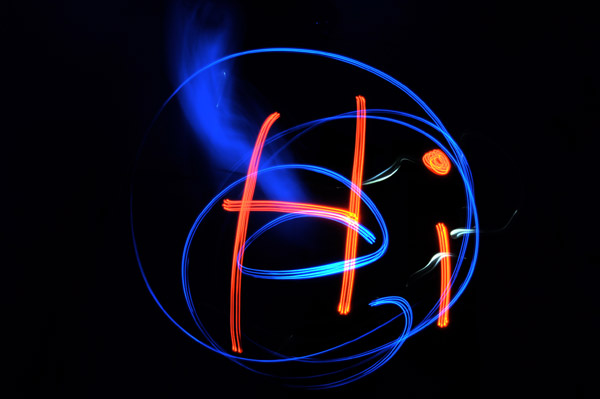 One last shot, painting with light. No, I have no idea what this is. It's abstract art.