Shots from the Past 🔗
I just purchased a scanner, which can scan both prints and film. This provides the ability to bring many of my older photos into the digital age.

It will take me awhile to go through my old photos and negatives, but here's an assignment from a college photography class I found tucked away. The assignment: to compare three stocks of slide film (apparently -- I barely remember it). I clearly aced the assignment, as you can tell from the "check" placed on it by the professor.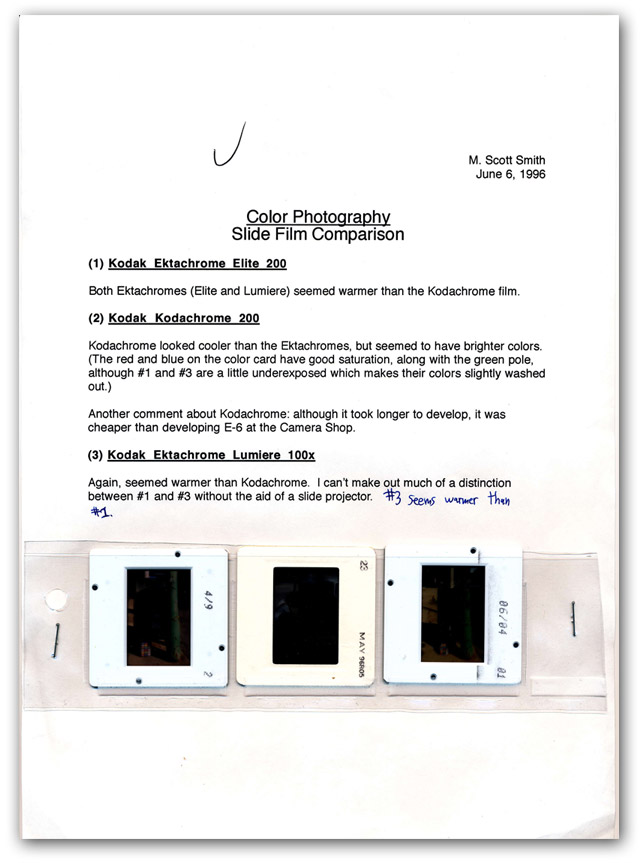 The scanner did a pretty good job scanning the slides. That's Brian, my college roommate, lending a hand in the middle shot. (Belated thanks, Brian!)

But, alas, there's a sad footnote to all of this. Kodak discontinued Kodachrome and Ektachrome film, and the last place Kodachrome processor in the country developed its last roll on December 30, 2010.