Snapshots from Shenandoah 🔗
I made two trips to Virginia's Shenandoah National Park during 2003, one in the summer and one in late Fall. Some photos from these trips are shown below.


---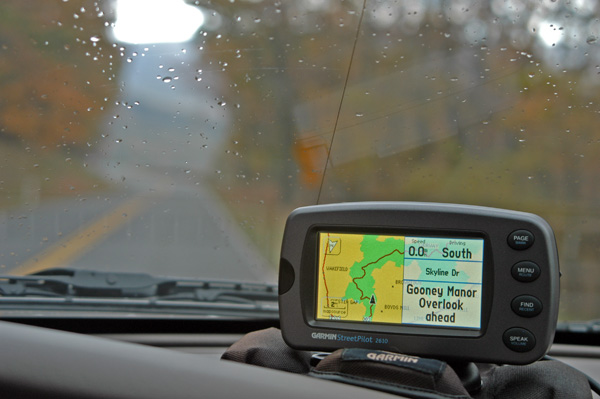 Skyline Drive is the main artery through Shenandoah National Park. The 105-mile road winds around the top of the mountain, offering many scenic vistas.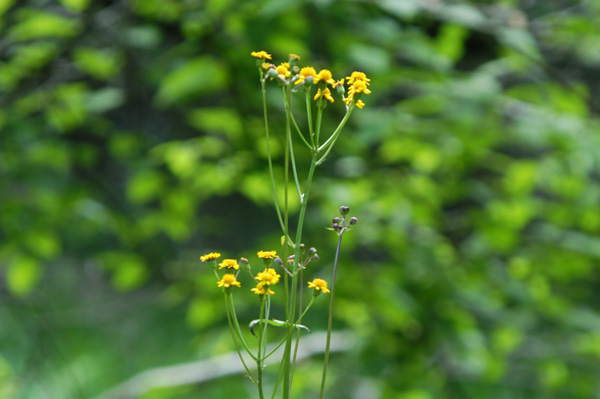 Having absolutely no training in botany, the most I can say about this flower is that it's yellow. (Hmm.. Maybe it's a weed?)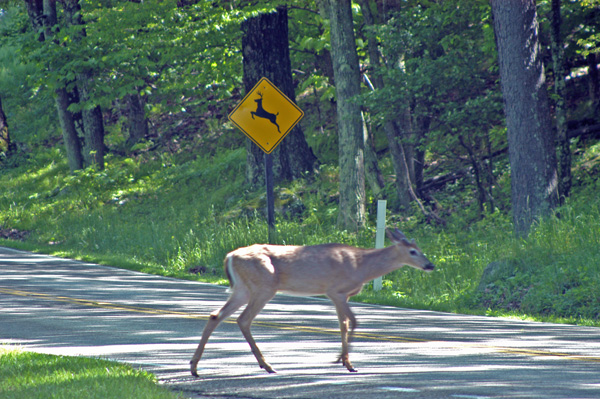 Although the intelligence of deer has often been questioned, this photo proves that they're not jaywalkers. Deer clearly have some respect for the law, or at least a sense of irony. (We'll ignore for a moment that the deer seems to be crossing the road in the wrong direction. Silly deer.)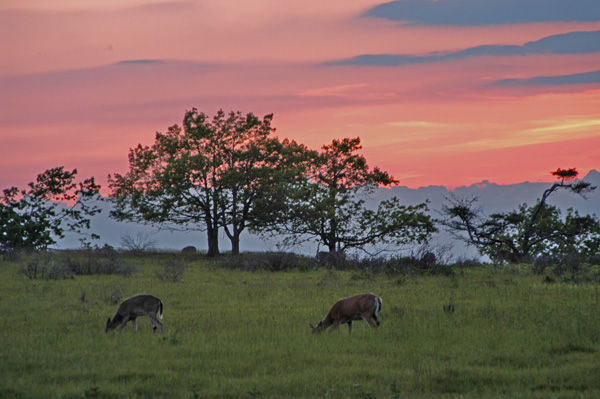 Deer grazing in Big Meadows as the sun sets.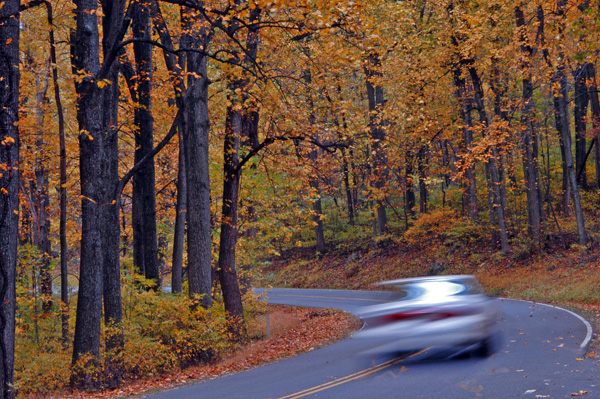 I hit Shenandoah in the fall of 2003 just as the leaves were peaking in the northern section of the Park. Shenandoah receives more visitors during the autumn than any other time of the year -- Skyline Drive can become a traffic jam with marauding packs of leaf peepers.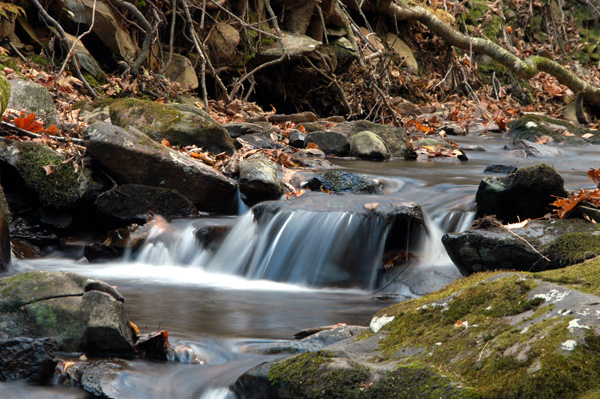 Timed exposures of small waterfalls along the Whiteoak Canyon trail.