Shots of the Day: Leaving the Smokies Behind 🔗
Some final shots from my trip to the Smokies. Or rather, my trip home from the Smokies.

I could have spent the week in a tent. Instead I spent it in a rather nice cabin, high on a mountain overlooking the Smokies. It was really roughing it. I mean, the cabin didn't even have turndown service. Talk about rustic!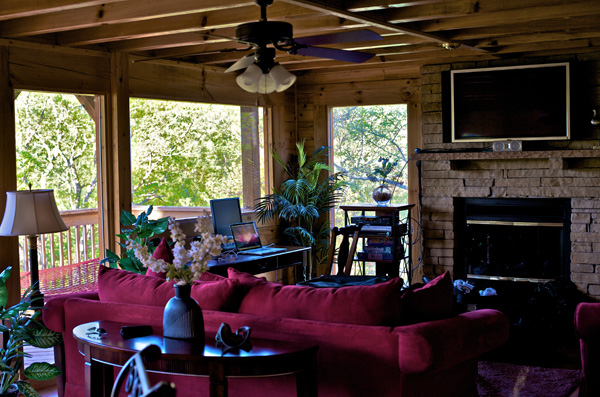 The barbecue in Tennessee is so, so good. Oh, how I miss thee. The following deliciousness was from Corky's BBQ in Pigeon Forge. There are few smells sweeter than the smell of smoking hickory.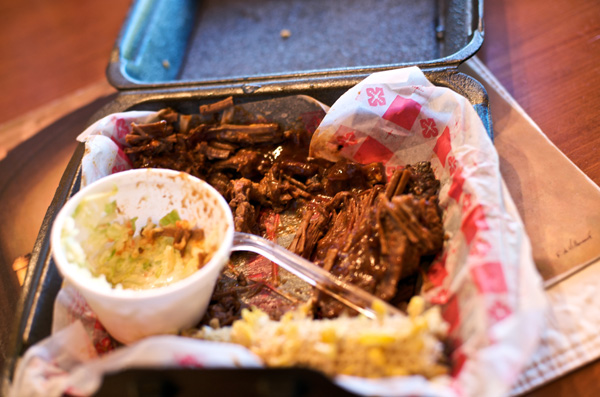 I started the trip home on I-81, but interstates are boring, so I left the trucks behind and made a beeline for the Blue Ridge Parkway. Driving along the deserted Parkway, I noticed there was a large black bear standing close to the road. I pulled over at the next overlook, fumbled around in search of my telephoto lens, and walked back to the general area. By then the bear had retreated into the woods, but I managed to catch a few photos. There turned out to be at least three bears -- a large mom and at least a couple cubs. If you look carefully, you'll see the mom checking me out -- on her hind legs. You can bearly (ahem) make out a cub just below her. In honesty, by this point they were pretty far away -- and I couldn't really see what I was shooting. When photographing bears, I never make an attempt to get any closer to them. It's always humbling to see these majestic creatures in the wild.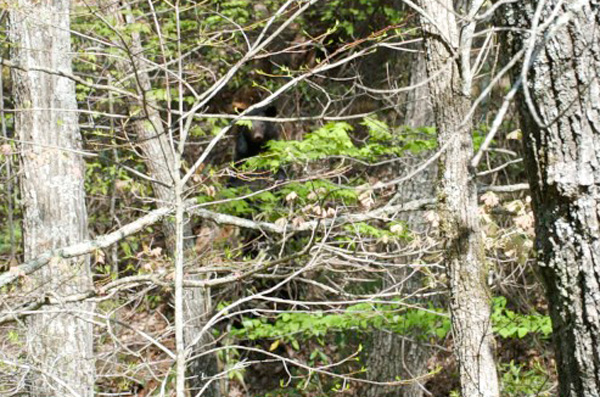 It's another wild turkey! This turkey was standing by the side of Skyline Drive in Shenandoah National Park. I saw a lot of turkeys on this trip.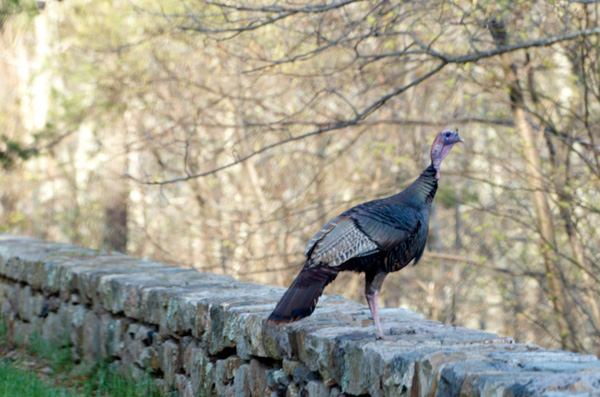 The sun set at the Pinnacles Picnic Ground at Shenandoah, which I had all to myself. If it wasn't so late with lots of driving still ahead of me, I would have hiked the Appalachian Trail a bit.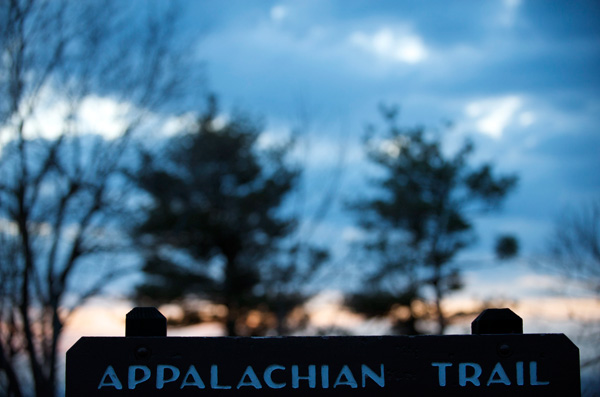 And finally a shot of the moon.