Shots from the Cutting Room Floor: Jackson Hole and the Grand Tetons 🔗
Some more photos from the "cutting room floor" from my recent trip to Jackson Hole, Wyoming.

Perfect time of year to visit the Grand Tetons. Golden aspen leaves, clear blue skies, snow-kissed peaks...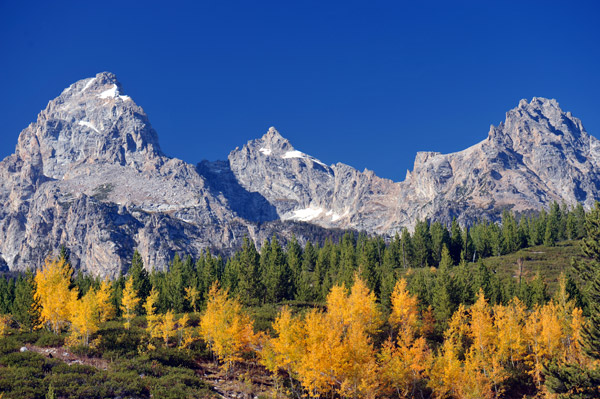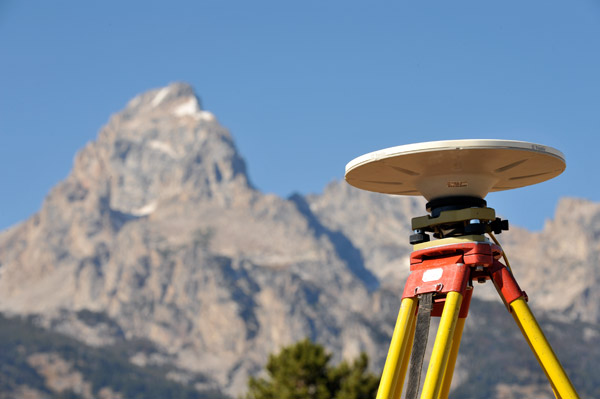 Fellow classmates from Photography at the Summit at the crack of dawn trying to capture photos of elk. I found the marauding pack of photographers far more interesting than the tiresome elk.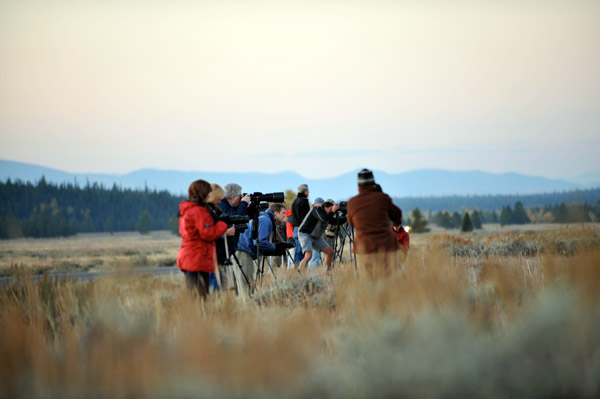 I like room service, what can I say? Dinner at the Four Seasons.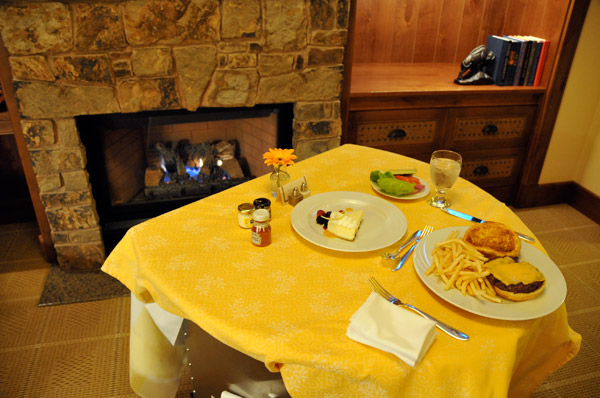 This is the new cable being strung for Jackson Hole's new tram, scheduled to open in December 2008. It's a $30 million effort and they're rushing to finish right now. You can't tell from the photo, but that is THICK cable. Each tram will hold 100 people. The tram will rise 4,139 feet in 9 minutes.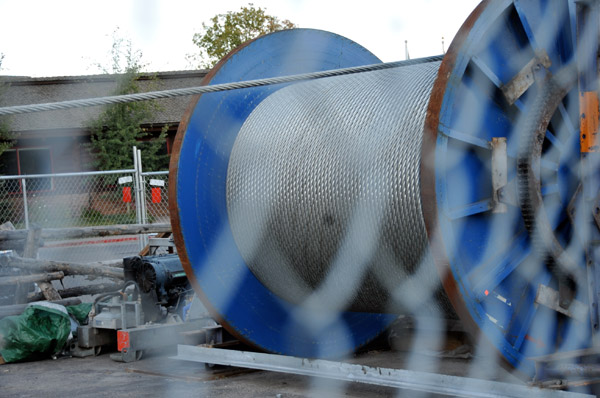 Look, I know Dick Cheney thinks the Grand Tetons block the view from his Wyoming compound, but I don't think that's a valid reason to plow them down. Seriously. What a jerk.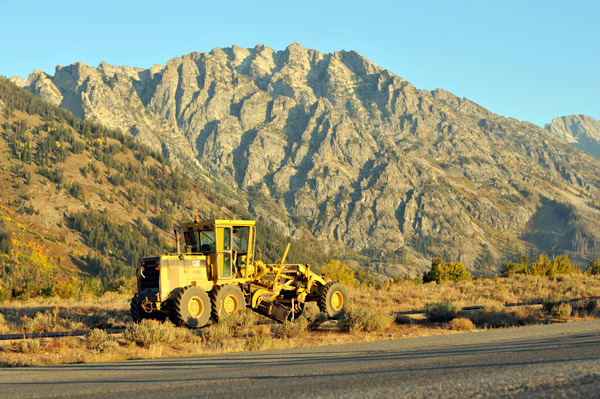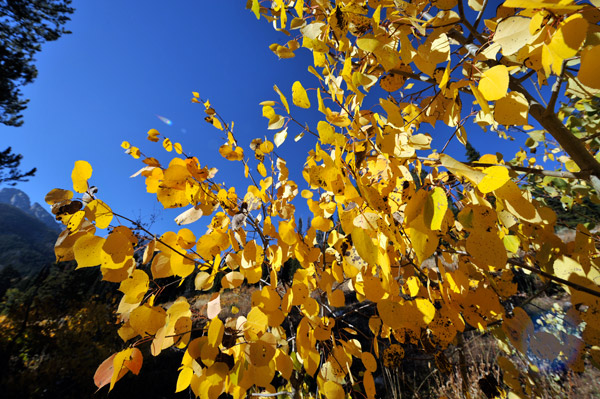 Look, I like room service, OK? You got a problem with that? Let it rest already! And yes, this is what apple pie looks like at the Four Seasons. All yours for the bargain price of $10, plus a $3.50 delivery charge, plus a $6 service charge, oh, and tax, too.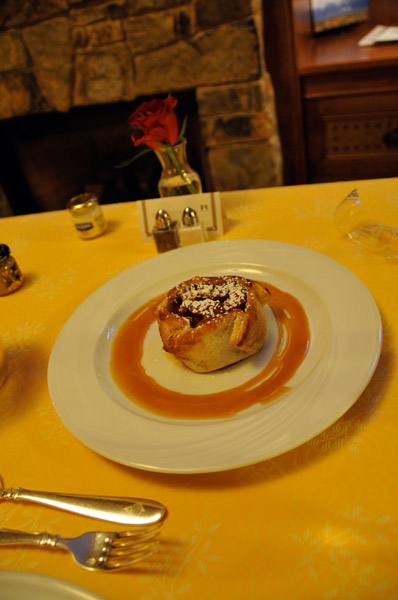 There's an angry bear just yonder. Best not cross that line. No, seriously -- you do *not* want to cross that line. Thankfully, the bear knows not to cross that orange tape either.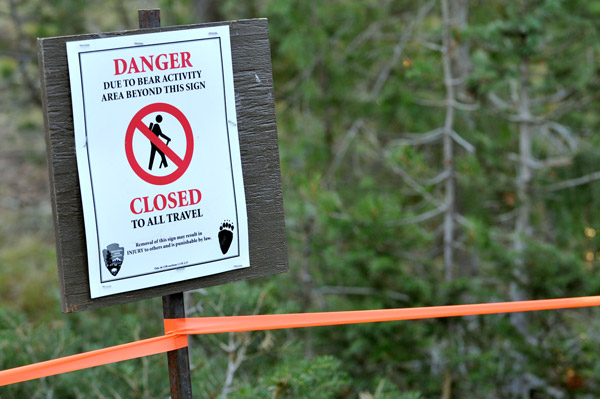 The reward of a long hike.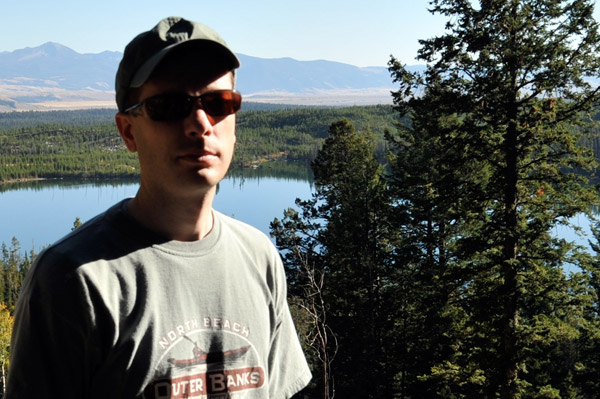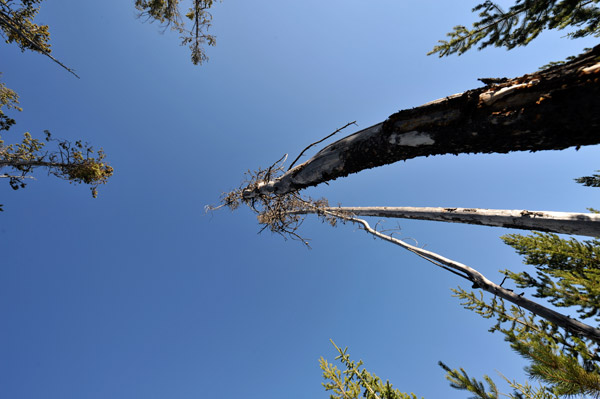 "No, Hertz, I didn't go off road. I have absolutely no idea what you're talking about!"