Shots of the Night: Monuments in the Moonlight 🔗
On Friday, April 6, 2012, I participated in a "Monuments in the Moonlight" in Washington, DC, joining other photographers on a late night tour through moonlight-lit monuments.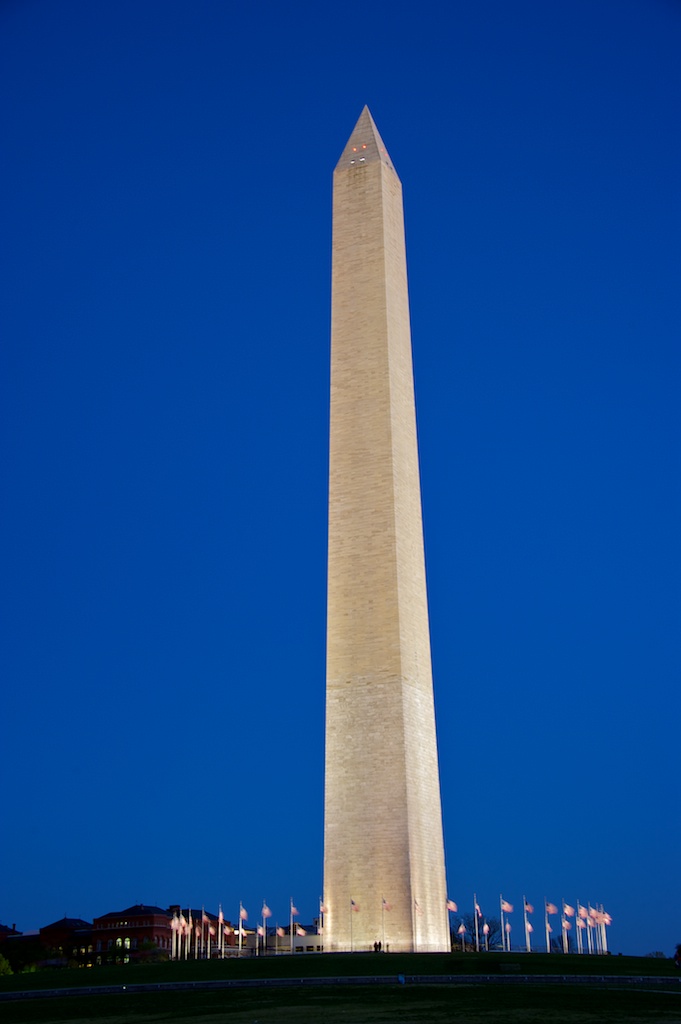 At 8:03 pm, there's just a bit of light left in the sky.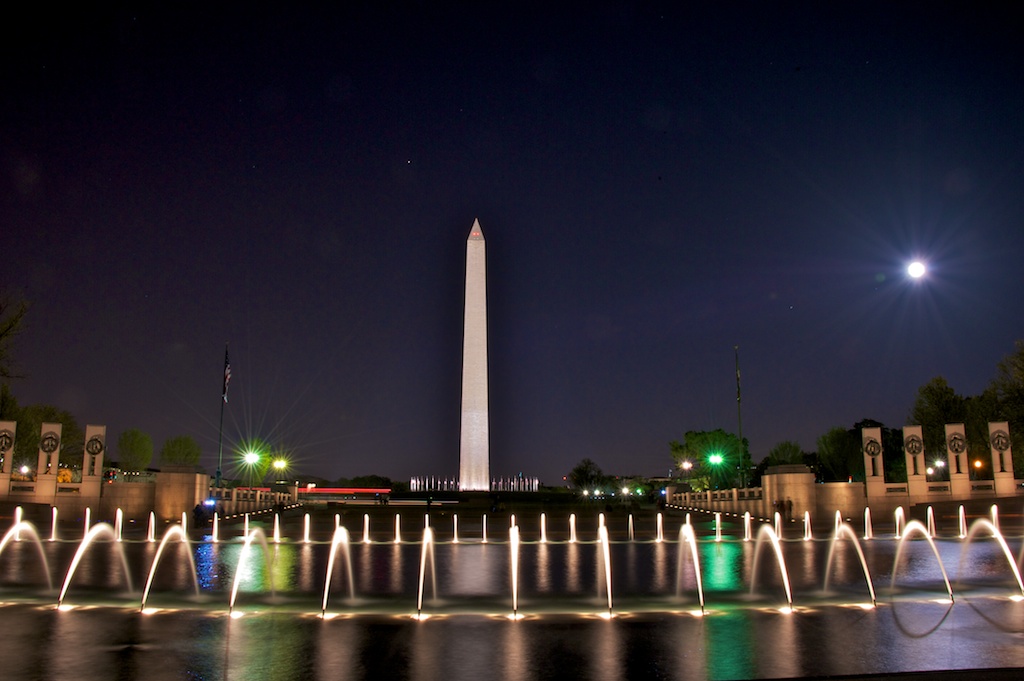 Looking at the Washington Monument from the World War II Memorial.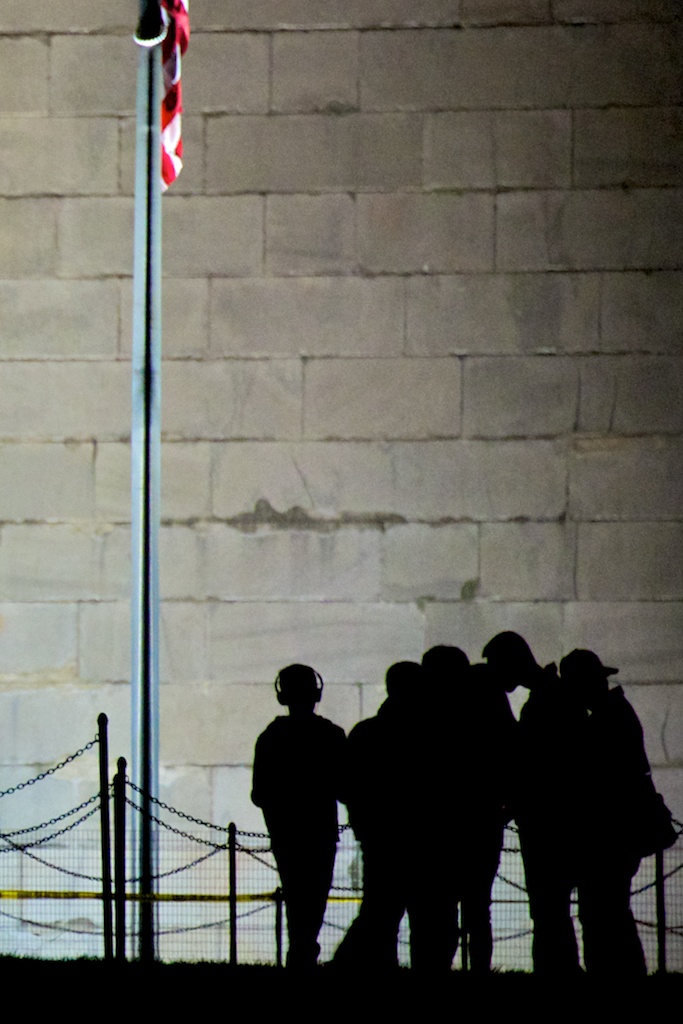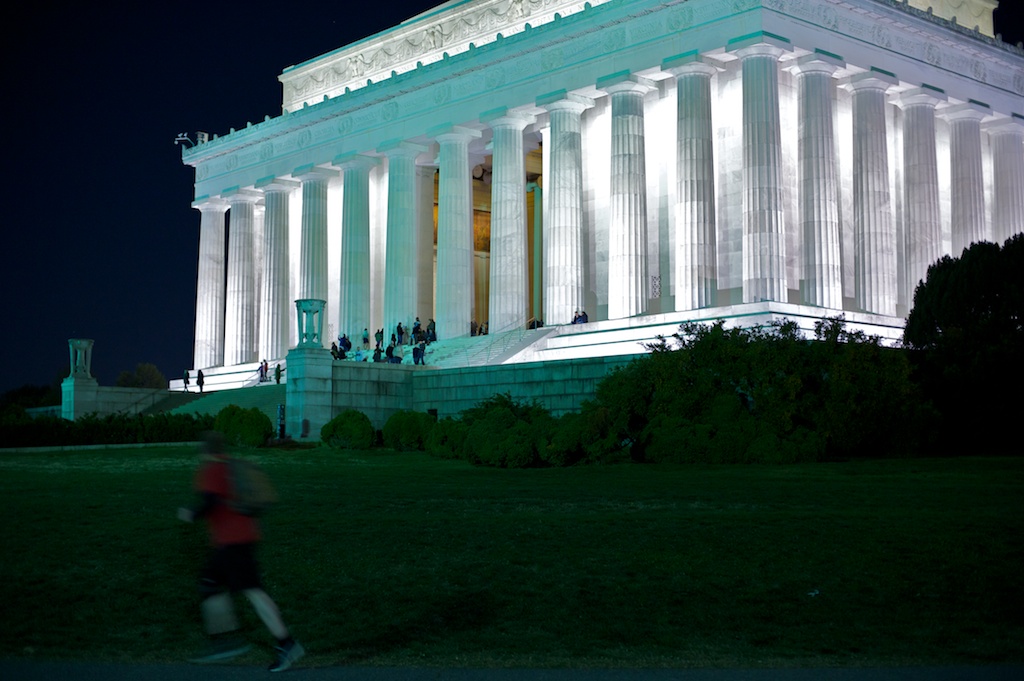 The Lincoln Memorial was quite crowded, even at 10:30 pm. A ranger was even giving a talk on the steps.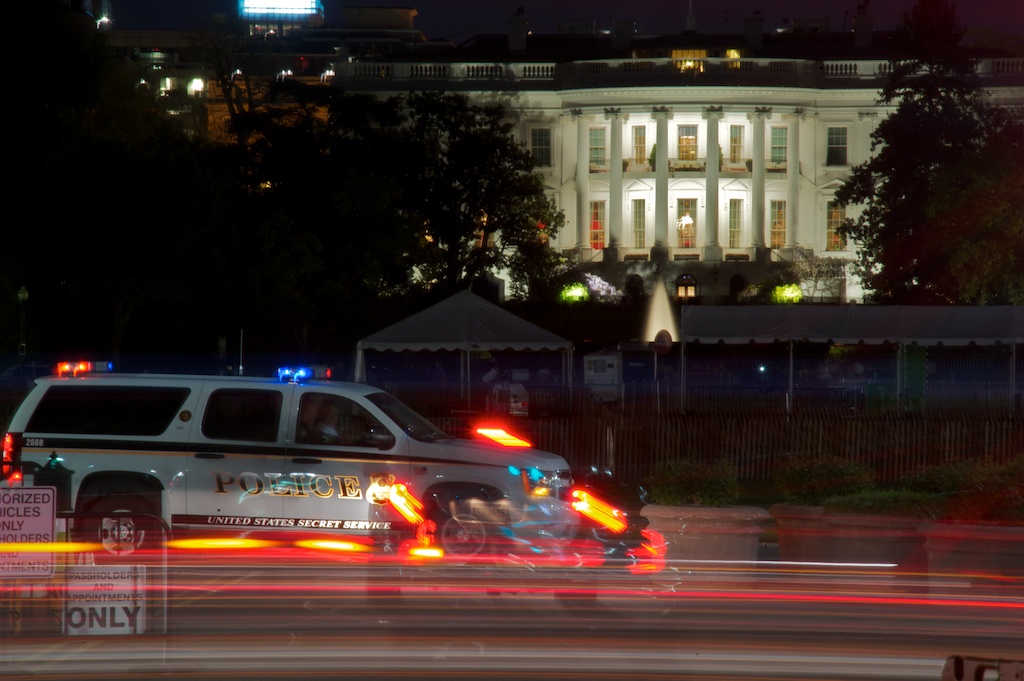 I swung by Barack and Michelle's house for a chat and cup of coffee. (Just kidding. I don't drink coffee.)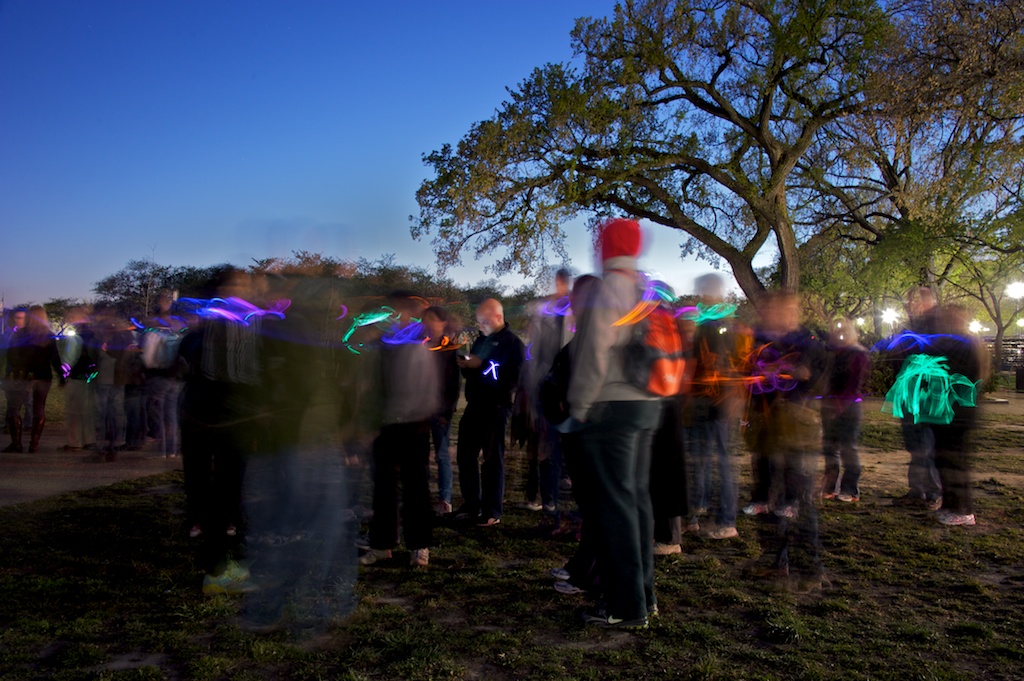 My fellow hikers gather at the meeting point. We weren't going to a rave party; the glow-sticks were to make the group easily identifiable.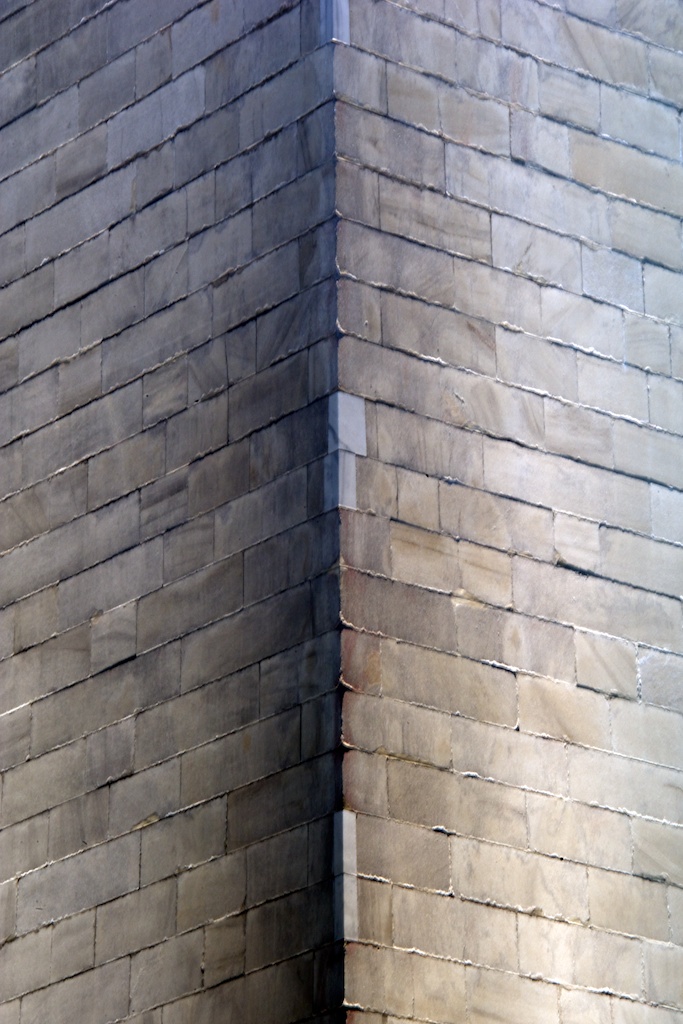 What I love about this shot is you can't tell if that edge is coming out or going in. Stare at it long enough and your brain will start to hurt, even though you probably know the right answer.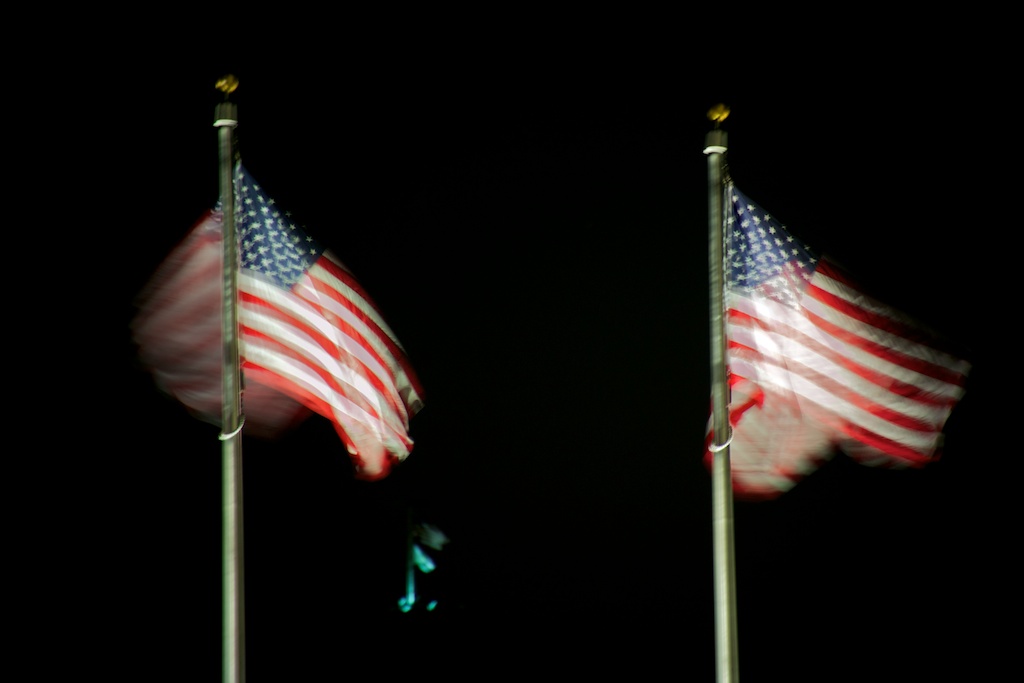 This was a triple exposure. I think. My first few attempts at a multiple exposure demonstrated that I didn't remember how to use the multiple exposure feature on my camera.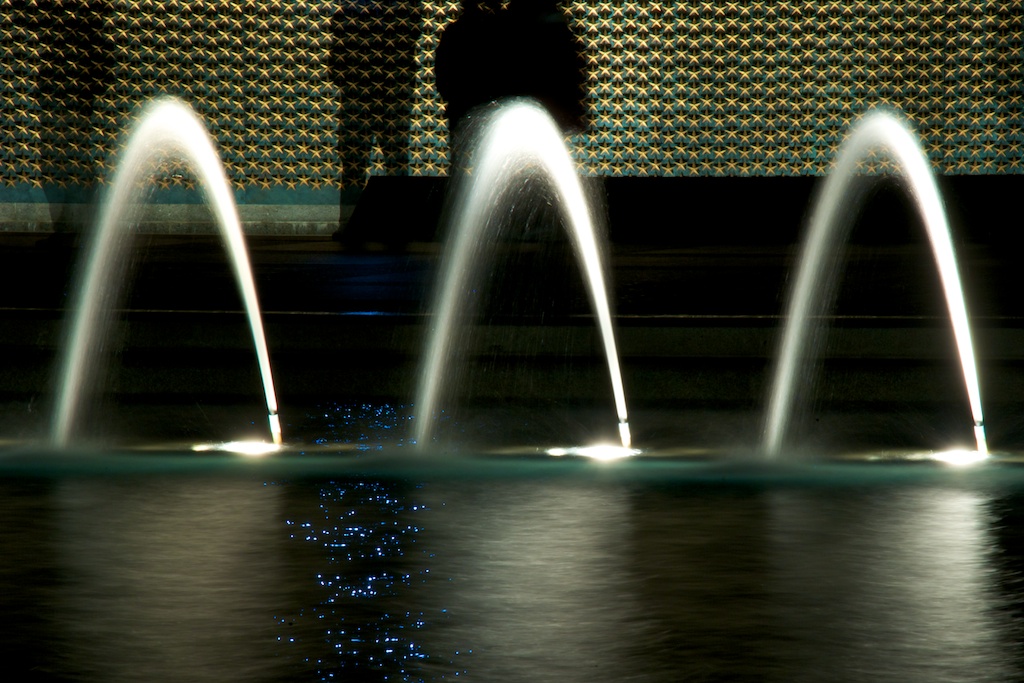 World War II Memorial. One of my favorite memorials.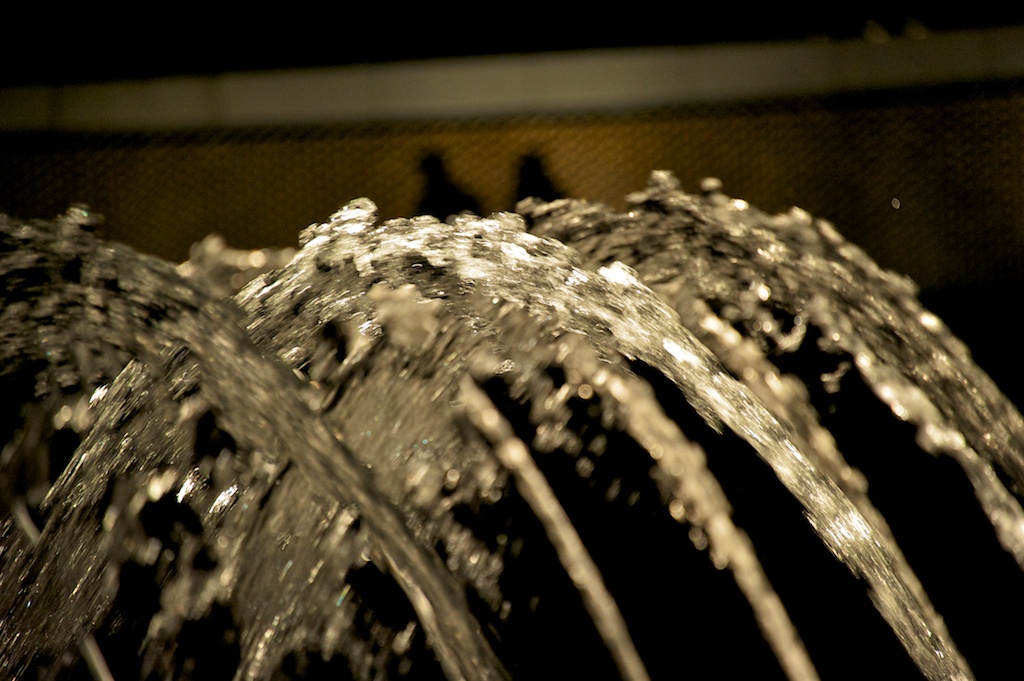 Medium exposure.

Fast exposure. 1/320 second, f/5.6, ISO 12,800, 300mm.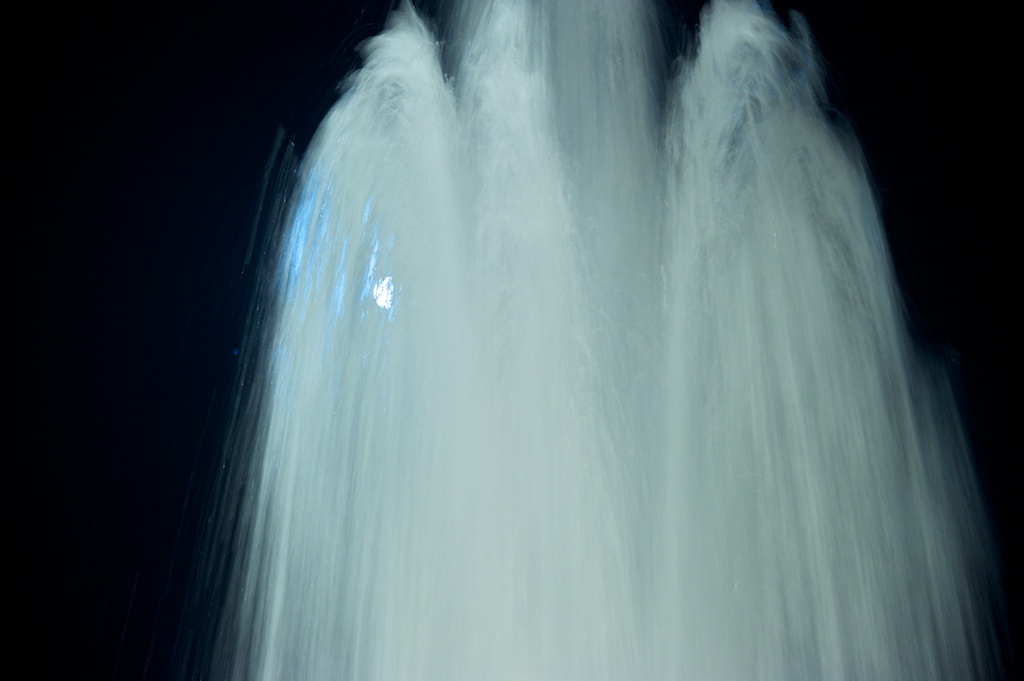 That's the moon peaking through on the left.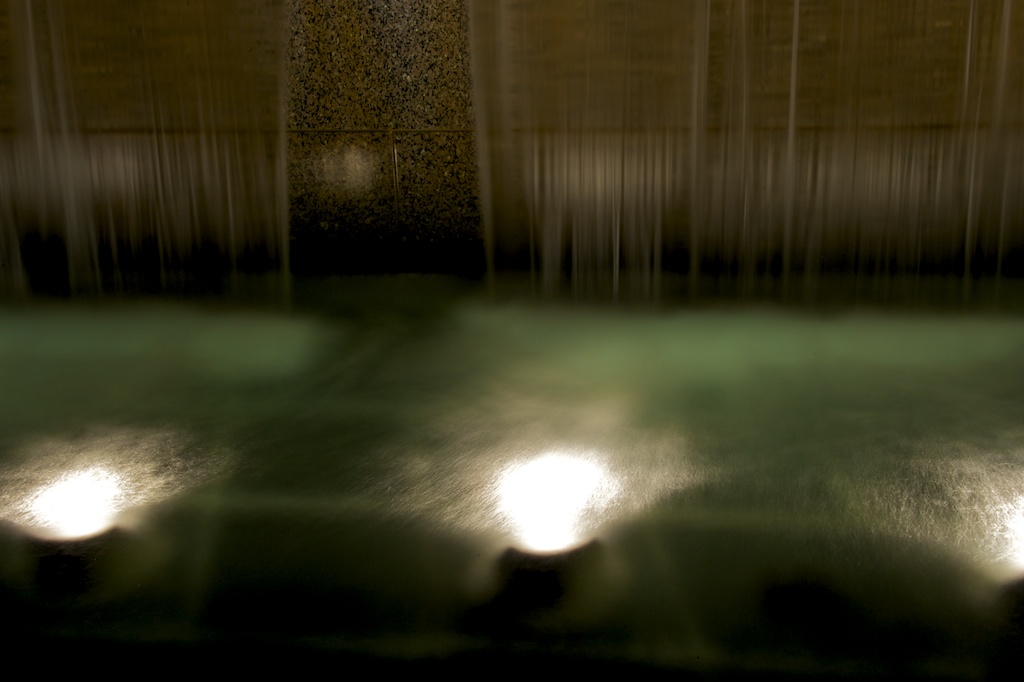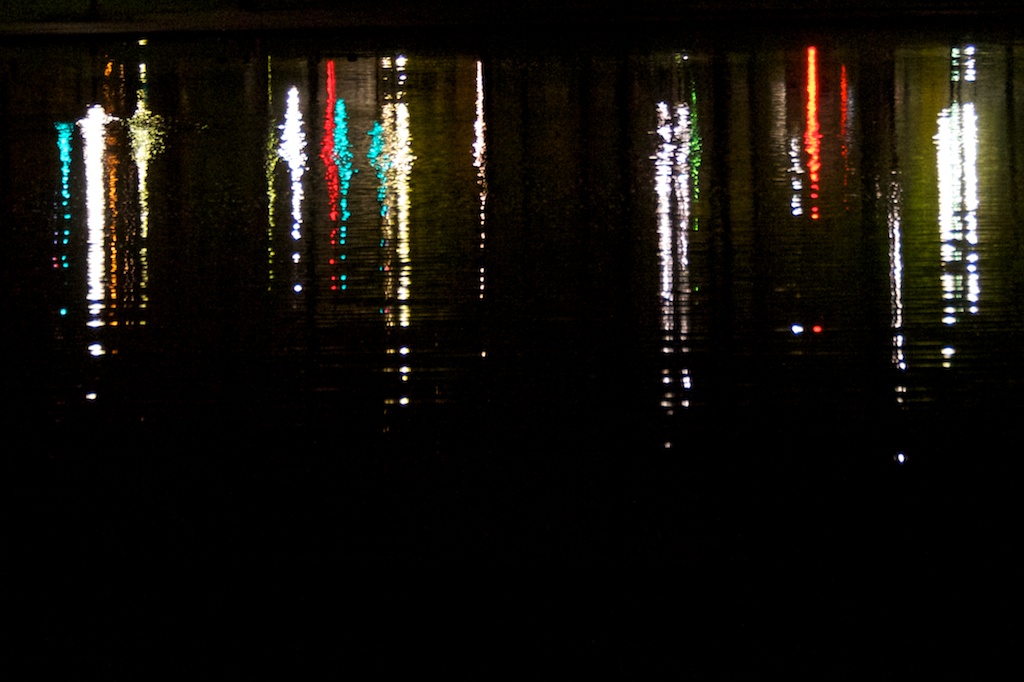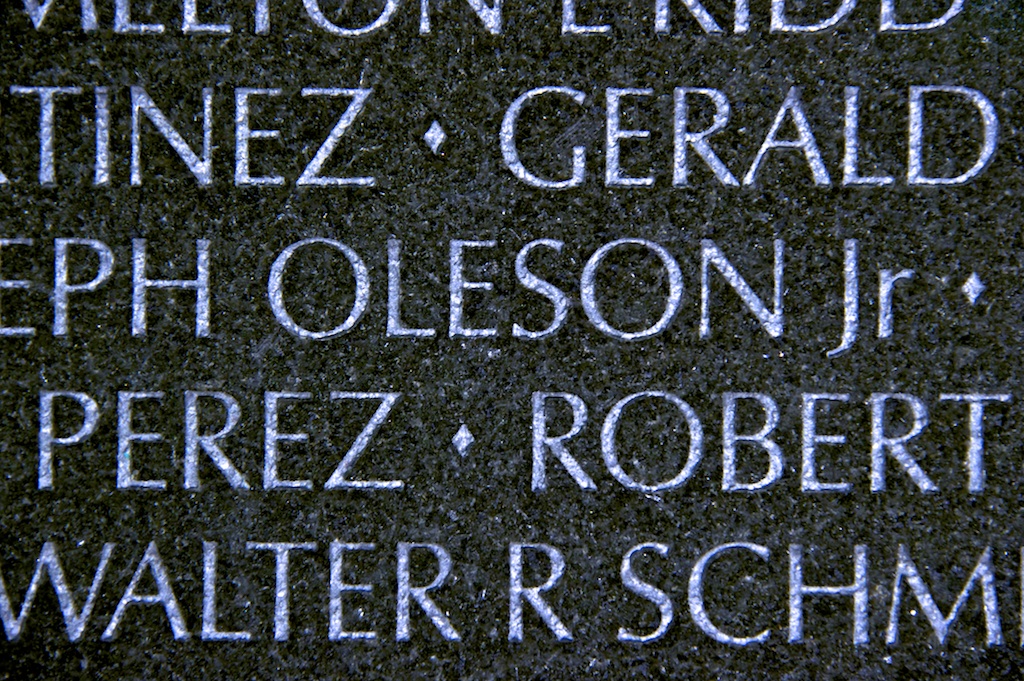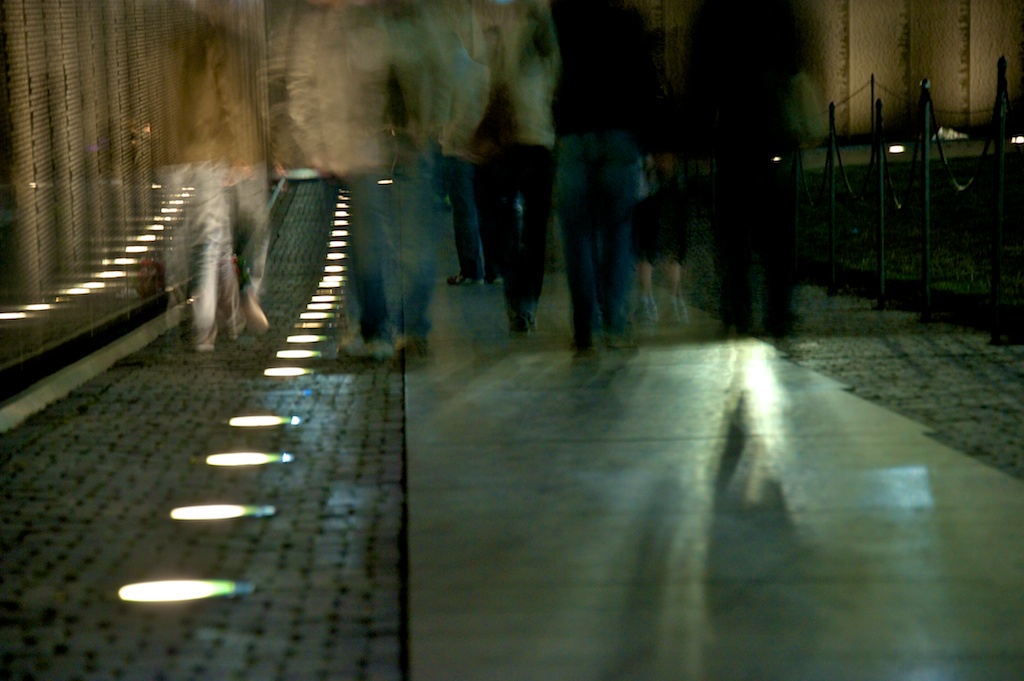 Vietnam Memorial.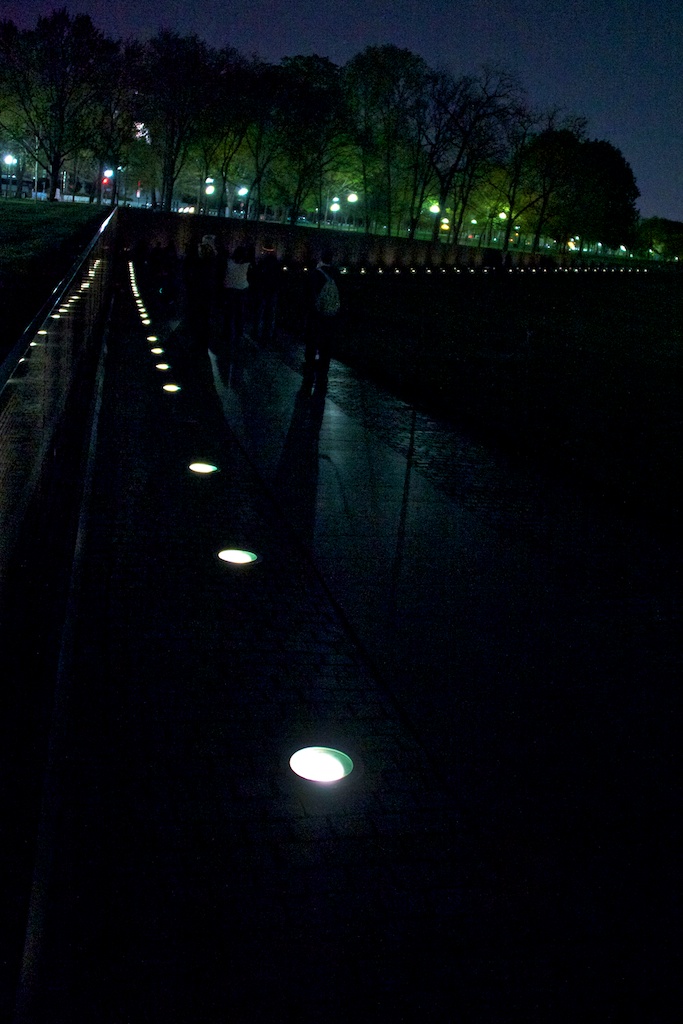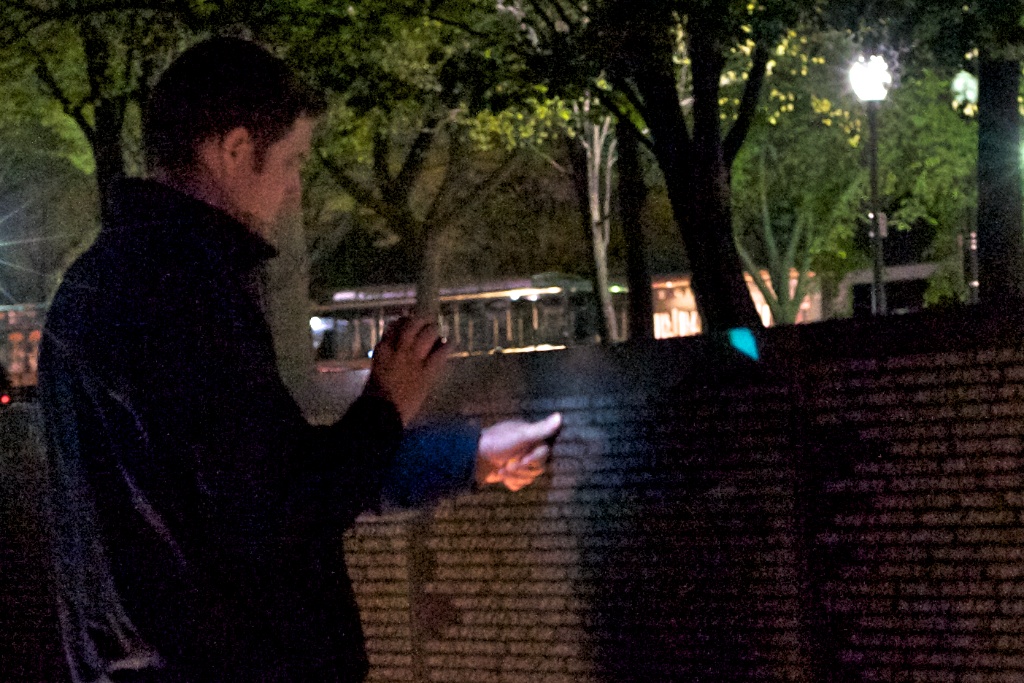 It's a bit grainy at ISO 12,800, but I love that my camera can find light where my eyes can't see it and snap a photo like this handheld in near darkness. The biggest challenge is focusing.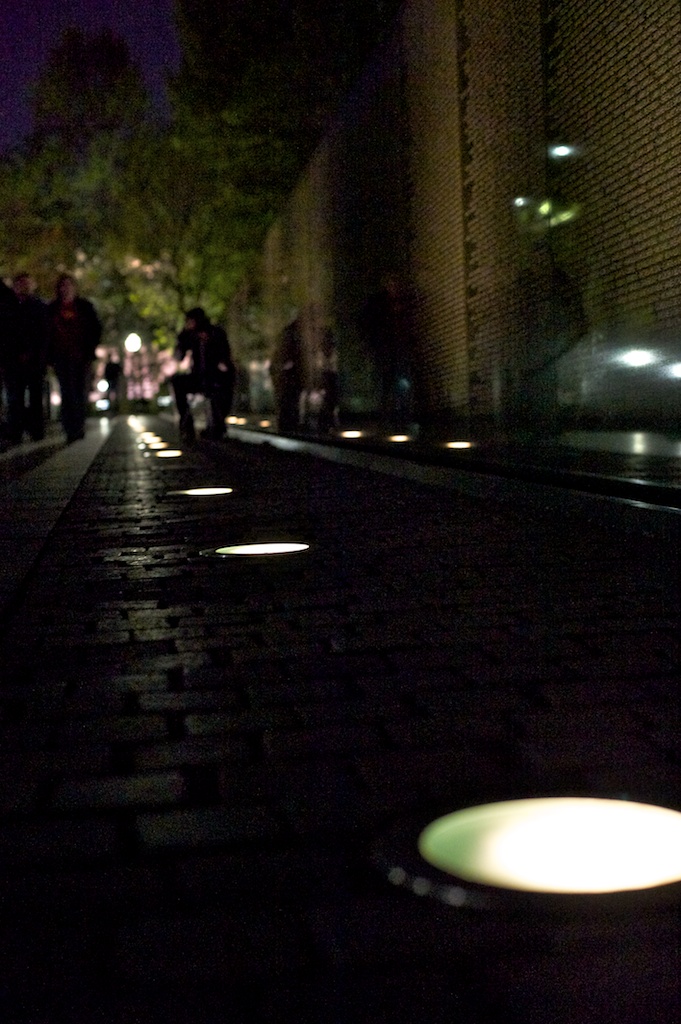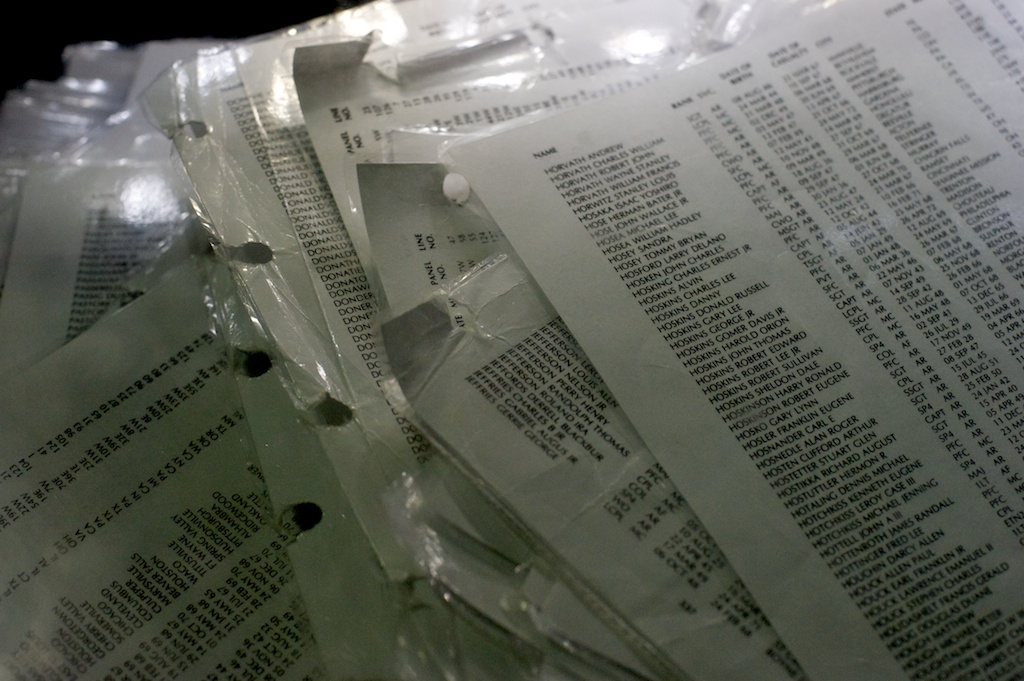 Names at the Vietnam Memorial.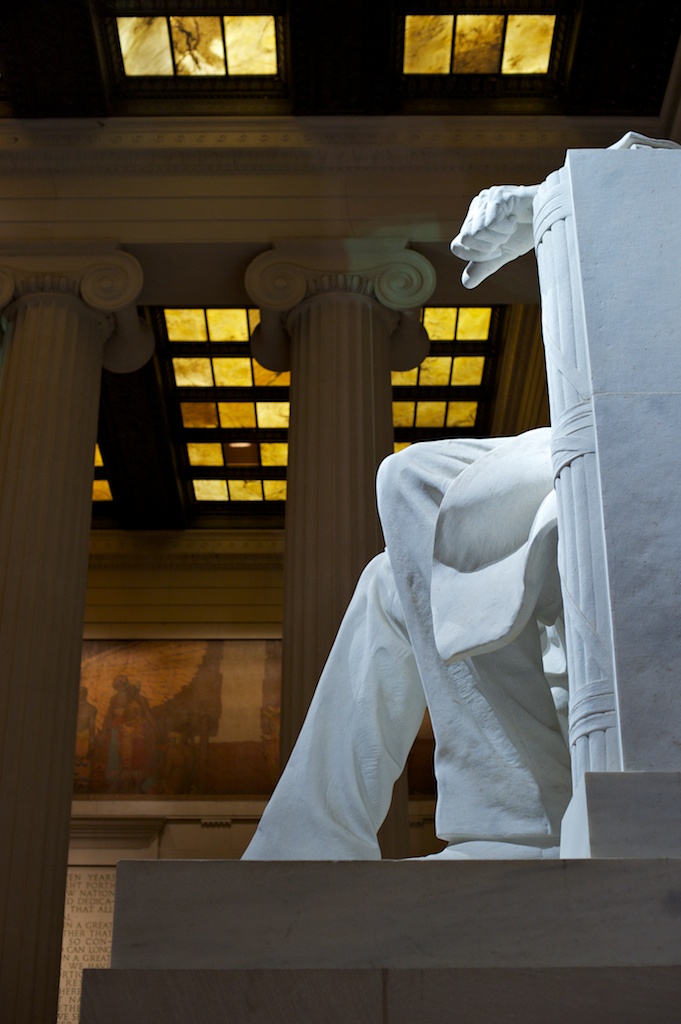 I tell you, all I ever do is see that guy sitting around.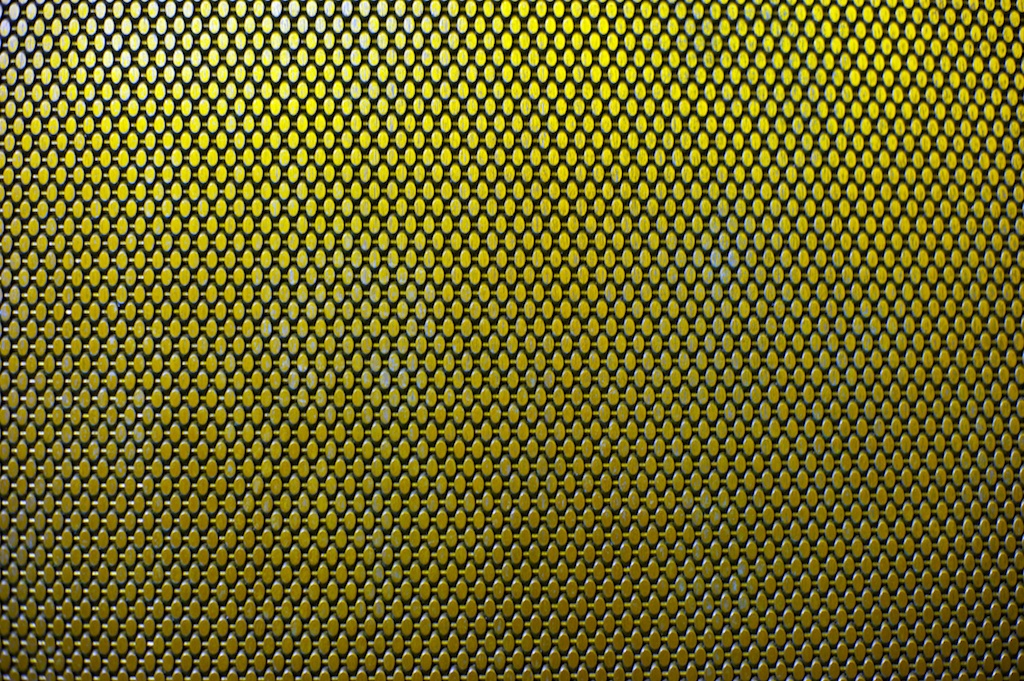 Eyes hurt. At the Lincoln Memorial (in the elevator, I think).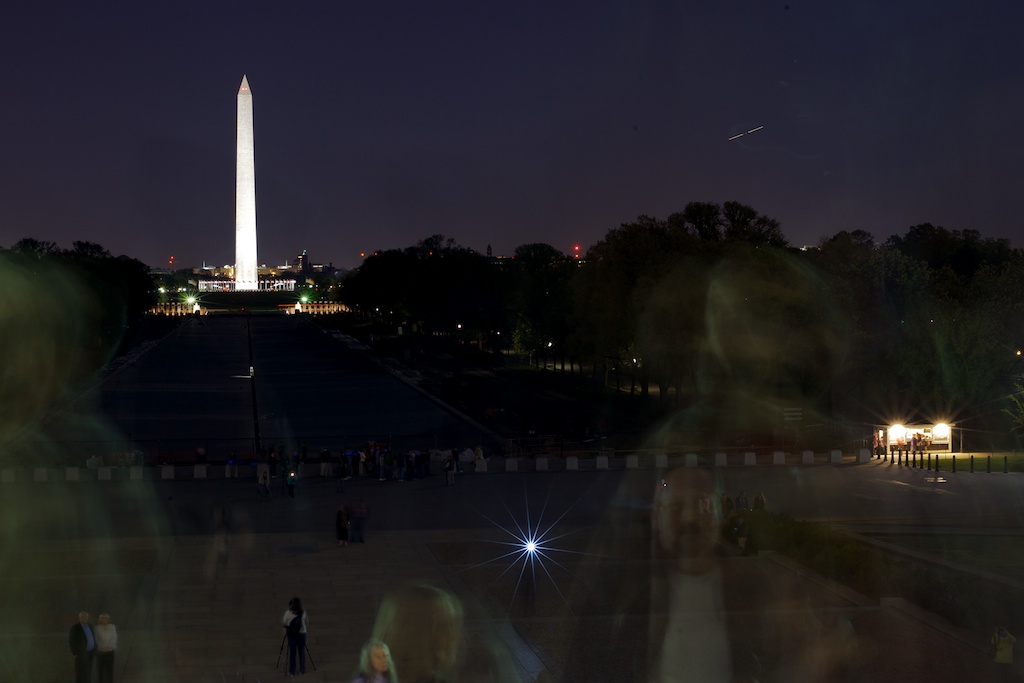 From the steps of the Lincoln Memorial.