Pics from Las Vegas, Dec. 2006 🔗
I spent a few days in Las Vegas in mid-December, 2006. Some photos from the trip are shown below.



The Fountains of Bellagio: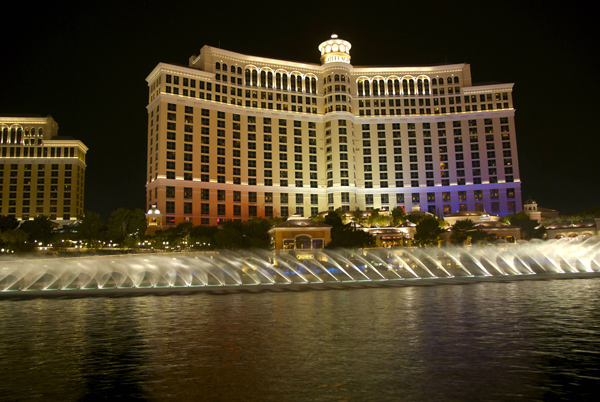 I desaturated the following image slightly to make it almost black and white: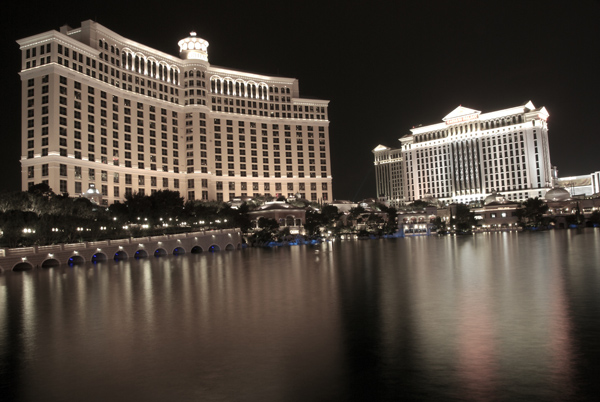 The main lobby of the Bellagio: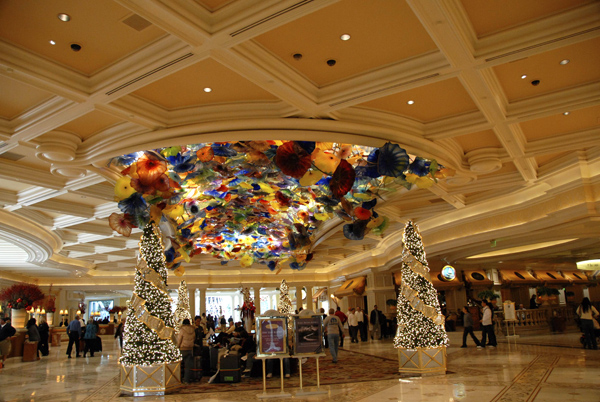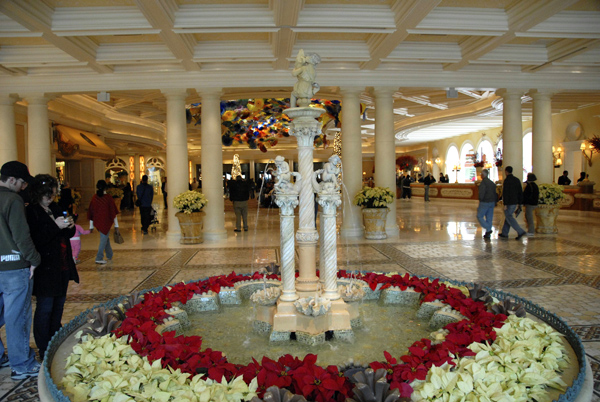 A floral bear waves at guests in the Conservatory of the Bellagio: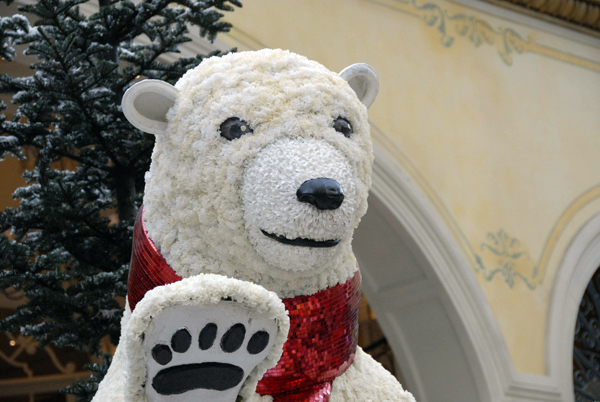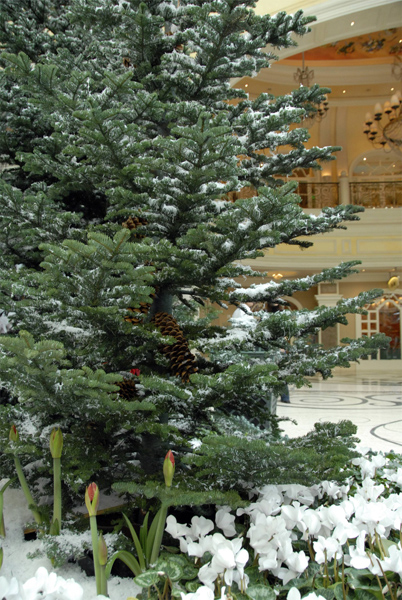 Sunrise view outside my window on the first morning: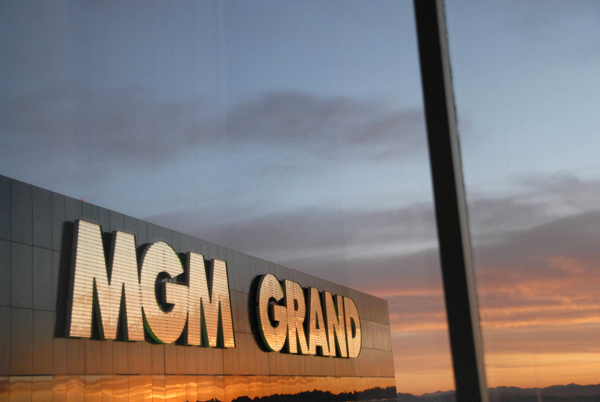 The Las Vegas Monorail: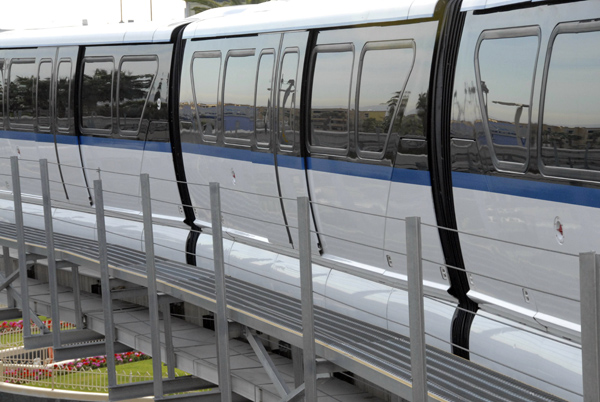 Even cookie-cutter businesses get in on the Vegas theme: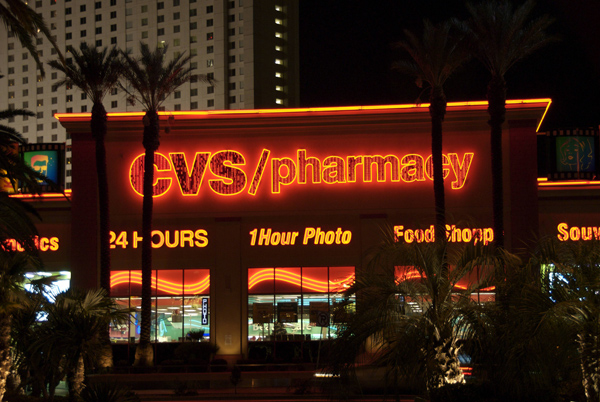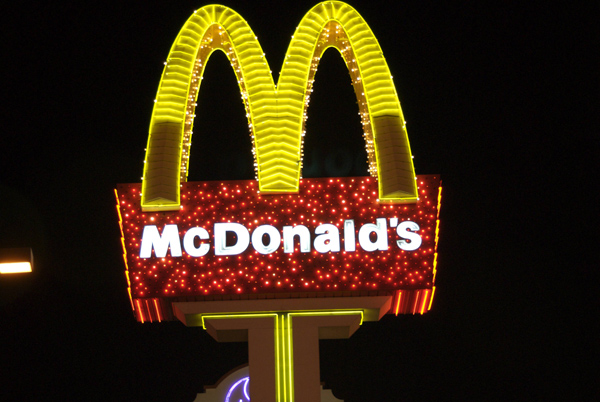 A view looking down the strip: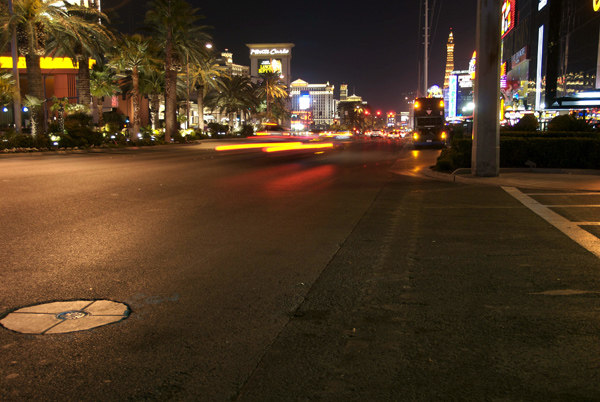 Light beaming upward from the Luxor in the distance: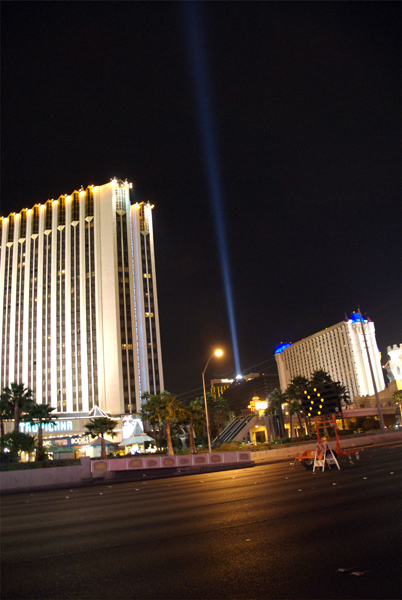 The Jean Phillippe Patisserie chocolate fountain at the Bellagio. The fountain has two tons of white, medium, and dark confectionary grade chocolate circlating through 500 feet of stainless steel piping, heated to 120 degrees Fahrenheit in a climate controlled enclosure maintained at 95 degrees Fahrenheit. The fountain is 27 feet tall. The chocolate: delicious.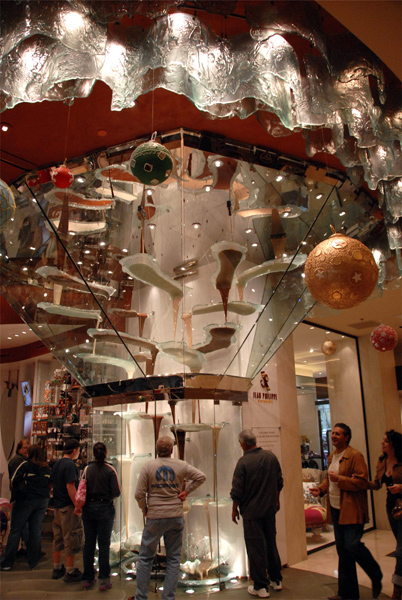 All kinds of goodies: