Calling for a Caption 🔗
The following photo I took the other week is just begging for a caption, isn't it?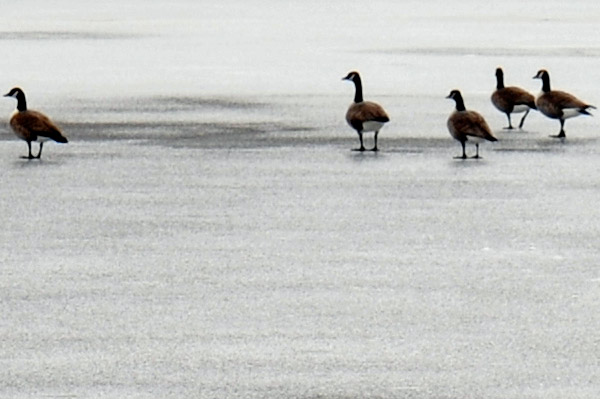 There are so many options, just ripe for the picking. I can't resist.


"Eventually, Bob's claims of innocence rang hollow. There was no longer any ambiguity over which goose had the flatulence problem."


"Bob began to regret the ramifications of eating the bean burrito over the warnings of his peers."


"Much to the consternation of his fellow geese, Bob continued to misunderstand the rules of the game 'duck, duck, goose.'"


"Bob knew there was a better life than standing on a frozen lake. And so, with little fanfare, one day he decided to abandon the flock."