Photos of the Day: Spring Trip to Shenandoah 🔗
I just returned from a brief trip to Virginia's Shenandoah National Park, where I tried out two new hikes. (Well, new for me.) Of course, I took plenty of photos, including several waterfall shots.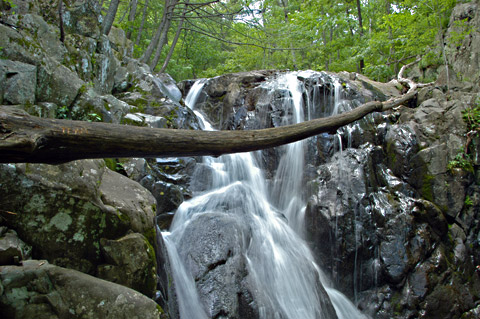 Hundreds of miles of trails are scattered about Shenandoah, including a chunk of the Appalachian Trail. Skyline Drive provides access to the Park, winding its way across the top of the mountain range from north to south, much of the length of Virginia. As you might guess, this means that most trails start at the top of the mountain and drop down into the valley, perhaps chasing a stream as it grows in size, cascading through a number of waterfalls.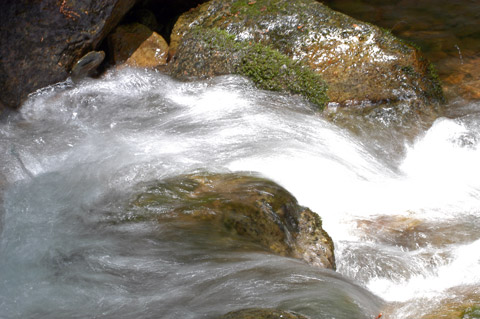 Back in college, I visited Shenandoah frequently with a bunch of college friends. Some of my friends hadn't been hiking much, and had never been to a national park. They were quite surprised by the challenge of Shenandoah's trails. Pick a random trail, and half of it is going to be a torturous climb. "Body by Shenandoah," remarked one tired friend on a return hike. "How many calories do you burn hiking at Shenandoah? All of them."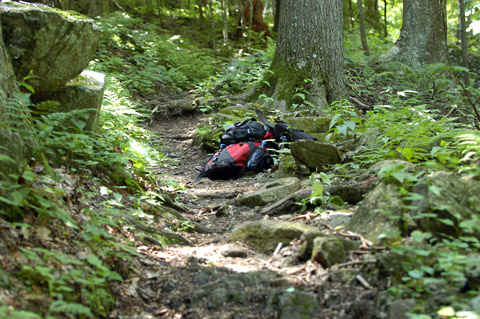 One thing that can greatly affect the difficulty of the trails is the temperature. Well, temperature and humidity -- and both were high on my recent trip. My favorite time of the year at Shenandoah is autumn, where cool, dry air scares away bugs and presents a canvas of hundreds of stars at night.

The bugs were out in force, and even with generous amounts of DEET, swarms of no-see-ums (heck, I could see 'em) and an occasional black fly circled around my head relentlessly, in their own annoying orbit.

On Sunday afternoon, I arrived at Shenandoah and immediately went on the Fox Hollow Trail, located just across the street from the Dickey Ridge Visitor Center, in the northern section of the Park. Fox Hollow is a 1.2-mile loop trail, with an elevation loss and gain of 310 feet. Plenty of wild flowers were out in bloom.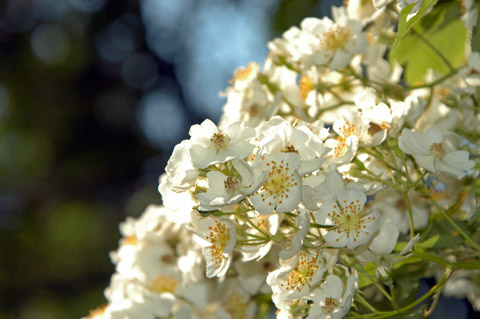 Along the way, there is evidence of an old homestead that was established in 1856 and abandoned sometime in the early part of the 20th century. The history is captured in a small graveyard, surrounded by heavy forest and singing birds. Not a bad final resting place.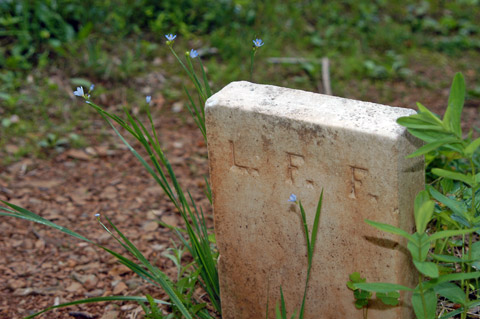 On Monday, I drove to the Fishers Gap Overlook and walked across the street to the trailhead for Rose River. This 4-mile loop trail spends a lot of time chasing a cascading river as it alternates between tumbling waterfalls and quiet pools. The first half of the trail is downhill -- and with temperatures in the 80's and humidity nearing 100%, I knew the second half of the trail was going to be much harder than the first.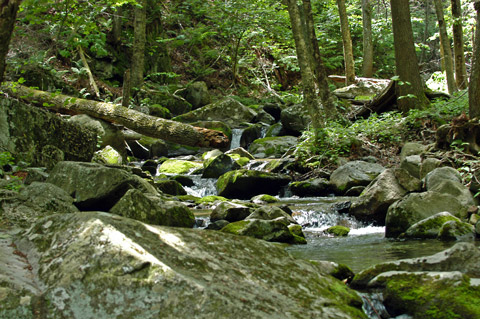 The trail begins to climb and eventually comes within shouting distance of the bottom of Dark Hollow Falls, the most popular trail at Shenandoah. To complete the Rose River Falls loop, one climbs the Rose River Fire Road, which winds its way back to Skyline Drive. Along the way it, too, passes a graveyard, providing further evidence of the rich human history of Shenandoah.

Rose River was a challenging hike in the heat, with an elevation change of 900 feet.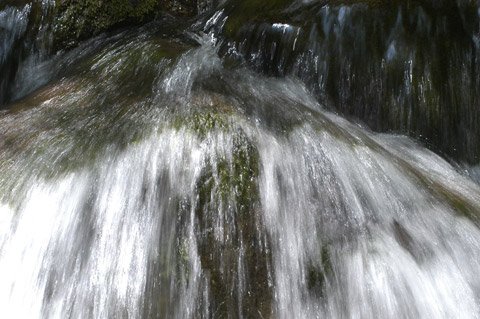 On each hike, I always see something new, such as a mushroom growing out of a tree.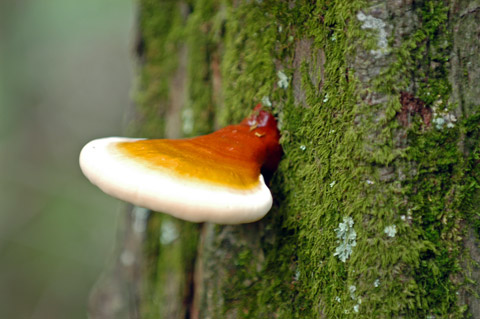 I also see a different mix of wildlife when I visit Shenandoah. I saw plenty of deer -- often darting into the road in front of me. I drove home around 11 p.m. on Monday night, and shared Skyline Drive with animals, not cars. I counted several raccoons scurrying along the road, and saw a big old owl sitting in a tree, keeping an eye out for a tasty rodent. There was a large snake in the middle of Skyline Drive, an unfortunate casualty of the wheels of some car or truck. I also saw some small creature darting across Skyline Drive, although I couldn't make out what it was. (Perhaps a lost chiahuaha?) Rounding out the wildlife, I saw some wild turkeys, and startled two very large woodpeckers while hiking. I didn't see any black bears this trip, though.