The Perfect Tripod 🔗
Over the years, I have accumulated a large collection of tripods. The majority have been junk -- poorly constructed and unable to stand up to the elements and abuse. I do have a high-quality Manfrotta tripod, but it is much too large and heavy to hike with, weighing in around 7 pounds and being close to three feet long when collapsed. So I have searched for cheap, small, lightweight tripods.

I have gone through a few of these cheap, small, lightweight tripods. Some have toppled over under the weight of my camera. A leg fell off one during a hike, while the height-adjustment lever on another snapped off. Without exception, they were flimsy and swayed easily with a light breeze.

With this experience, I decided I would search once again for a small, lightweight tripod, but knew I would have to swap "expensive" for "cheap" to get what I wanted. I settled on the Gitzo GT1540, which has the added advantage of having a cool name. Tripods can be expensive, and this one is no exception, but with luck it will be the last tripod I buy in quite awhile.

The GT1540 has carbon fiber legs (which is where the high cost comes from). Fully extended, the tripod is 5 feet 2 inches tall, and rock steady -- the legs don't wobble at all. It collapses down to less than 1.5 feet tall, weighing in at about 2.4 pounds. Here's a photo of the tripod fully extended: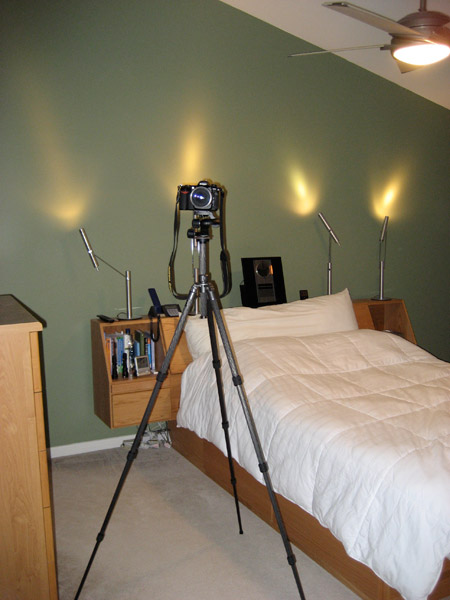 I bought a lightweight Manfrotta head with quick release and 3-d adjustment to go with the tripod: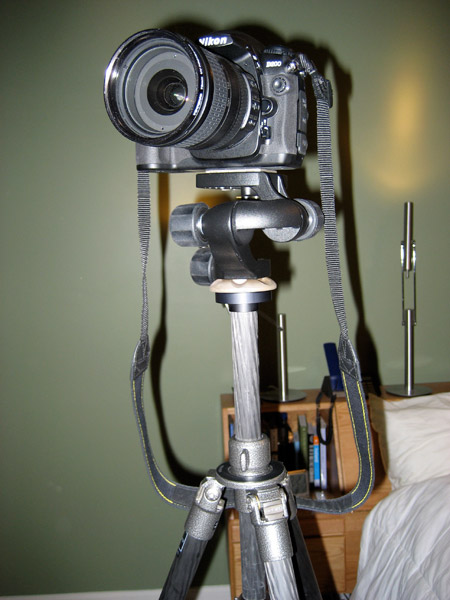 The GT1540 is exceptionally well designed and practical. It is easy to disassemble parts such as the leg segments, which will make it easy to clean out sand or dust. Another great feature is that you can reverse the column: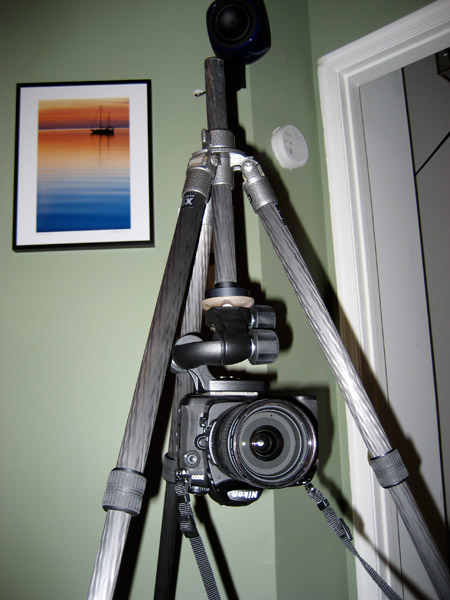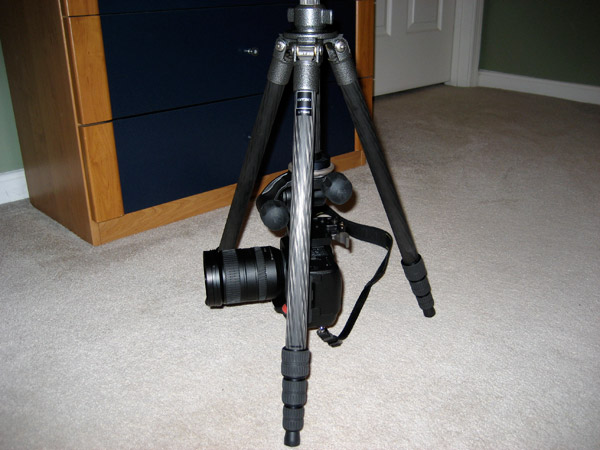 Of course, you should make sure the camera is very firmly attached before doing this. It makes it easy to take macro shots of items close to the ground: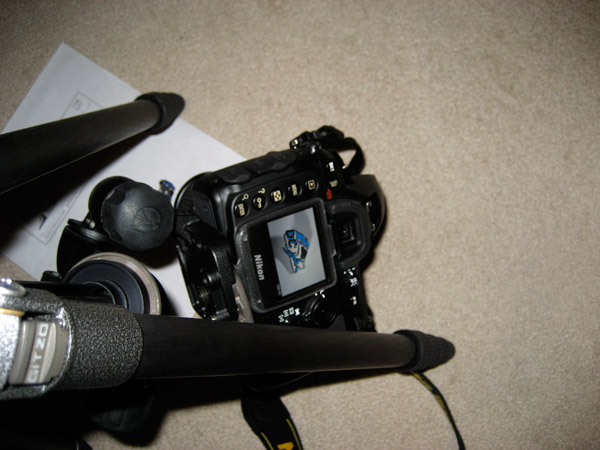 The angle of the three legs can also be independently adjusted, providing additional flexibility for placing the tripod on uneven surfaces, or when additional sturdiness is required.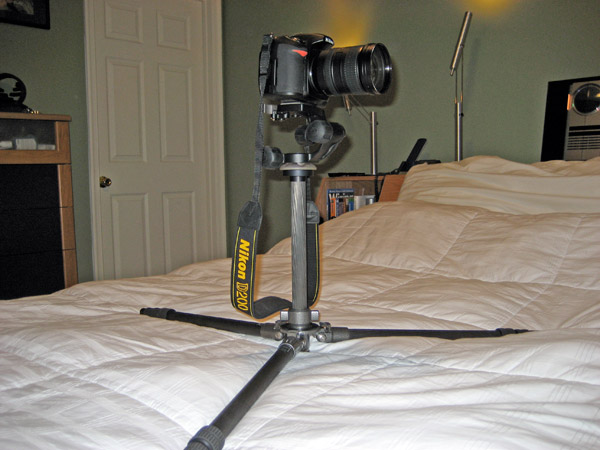 The tripod also fits nicely in my backpack, so it passes that test: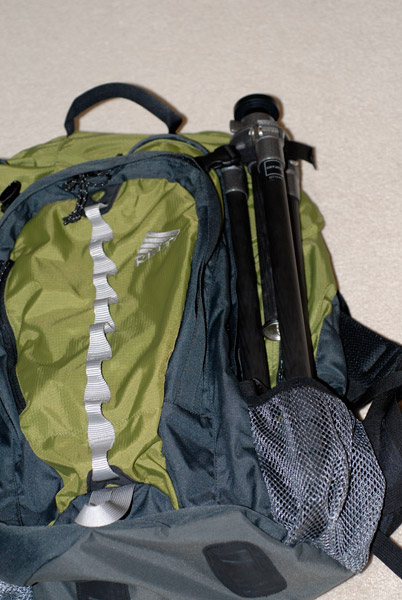 It's hard to get too excited about something as mundane as a tripod, but I think I have finally -- after years of searching -- found the perfect tripod.